This week our Thanet Day Resources have launched their transport service for people with a learning disability. Using the charity's brand new minibus, people will be picked up from their home addresses throughout Thanet, including Broadstairs, Margate, and Ramsgate, and driven to the Day Resource of their choice, being then dropped off home at the end of the day.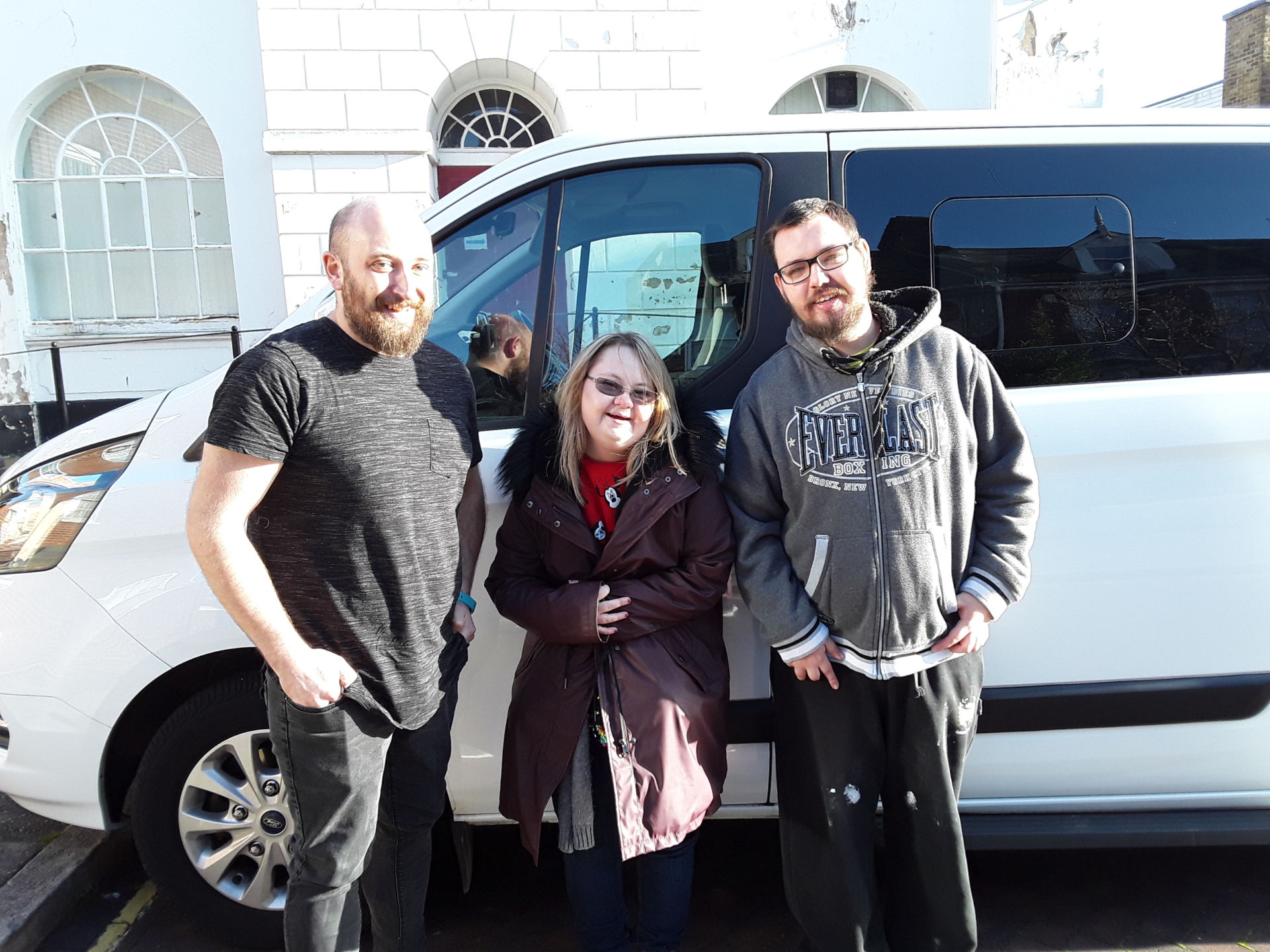 This service was launched on Monday 3rd February, with eight service users currently signed up. The service promotes independence as people do not need to rely on family members dropping them off to attend the Day Resource. It provides reassurance and peace of mind for family members as they know their loved one is with someone familiar who understands each individual's needs, as the minibus is driven by a member of staff from East Kent Mencap.
The minibus is wheelchair accessible, enabling all service users to travel together, and enabling wheelchair users to attend different sessions and outings that would be challenging or expensive if they had to use private taxis.
This new service has been priced competitively to ensure that it is affordable for service users. A single journey from Margate/Westbrook to Cliftonville is £3, from Ramsgate to Cliftonville is £6, and from Broadstairs to Ramsgate is £5. Other prices are available on application. There is the option for service users to apply to Kent County Council to have these costs funded.
This service was set up by the charity after service users requested assistance with transport in 2019. East Kent Mencap are passionate about listening to the needs of service users, and adapting or developing services to suit their needs. This is one such example of this, and the East Kent Mencap team always welcome ideas and suggestions about the charity's work. Please do get in touch using the contact details below if you would like to give feedback.
We intend for this service to help service users save money, feel more independent, spend more time with friends, feel safe and reassured, and be able to attend more sessions at the Thanet Day Resources and outings in the community.
We hope that this service will attract new members, who otherwise do not have transport and cannot travel independently, to join the Thanet Day Resources.
There are still some spaces available on certain days for this service, so if it could help you or someone you care for, do get in touch using the contact details below to find out more information.
You can call us on 01843 22 44 82 or email info@eastkentmencap.co.uk