Welcome to the art gallery for East Kent Mencap's art competition! Our members were asked to submit a piece of art inspired by the theme 'What makes you happy?'
We were thrilled to receive 22 submissions from our members and you can view them all below!
Our judges for this competition were our Members Committee and artist Elspeth Penfold. Our Members Committee is made up of East Kent Mencap members who have a learning disability, who have been voted into the committee by their peers. Artist Elspeth Penfold is a member of the Royal Society of Sculptors, lives in Kent and has previously delivered creative sessions to East Kent Mencap's GOLD group in Thanet.
Scroll down to view the amazing artwork by our members. We want to thank them all for sharing their passion and skill with us!
Winners
Jason

 and the 

amazing

 technicolored coat by Karen Holding
This artwork was chosen by artist Elspeth Penfold, who said this about the piece: "This piece is ephemeral and conveys an understanding of drawing in its widest sense, using beach found materials. The title and topic of  Technicolour Dreamcoat with Dreamland nearby and the location of the beach conveys a sense of place which transports you beyond what you can see and gives the piece many layers of meaning. I can almost smell the sea."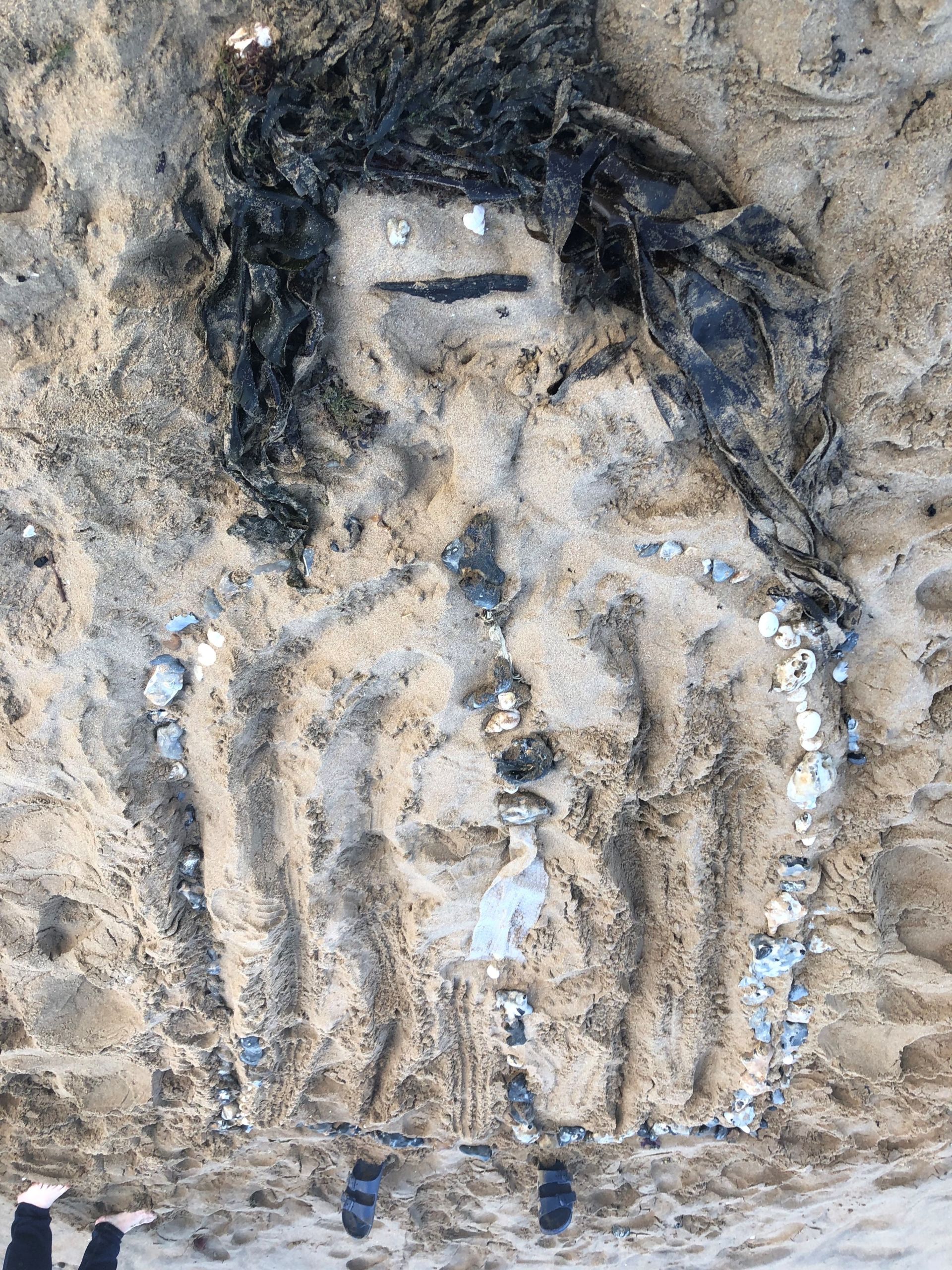 Lion by Jamie Clark
During lockdown, Jamie has completed this painting by numbers. Painting is very relaxing for Jamie and his family love his paintings.
This artwork was chosen by our Members Committee.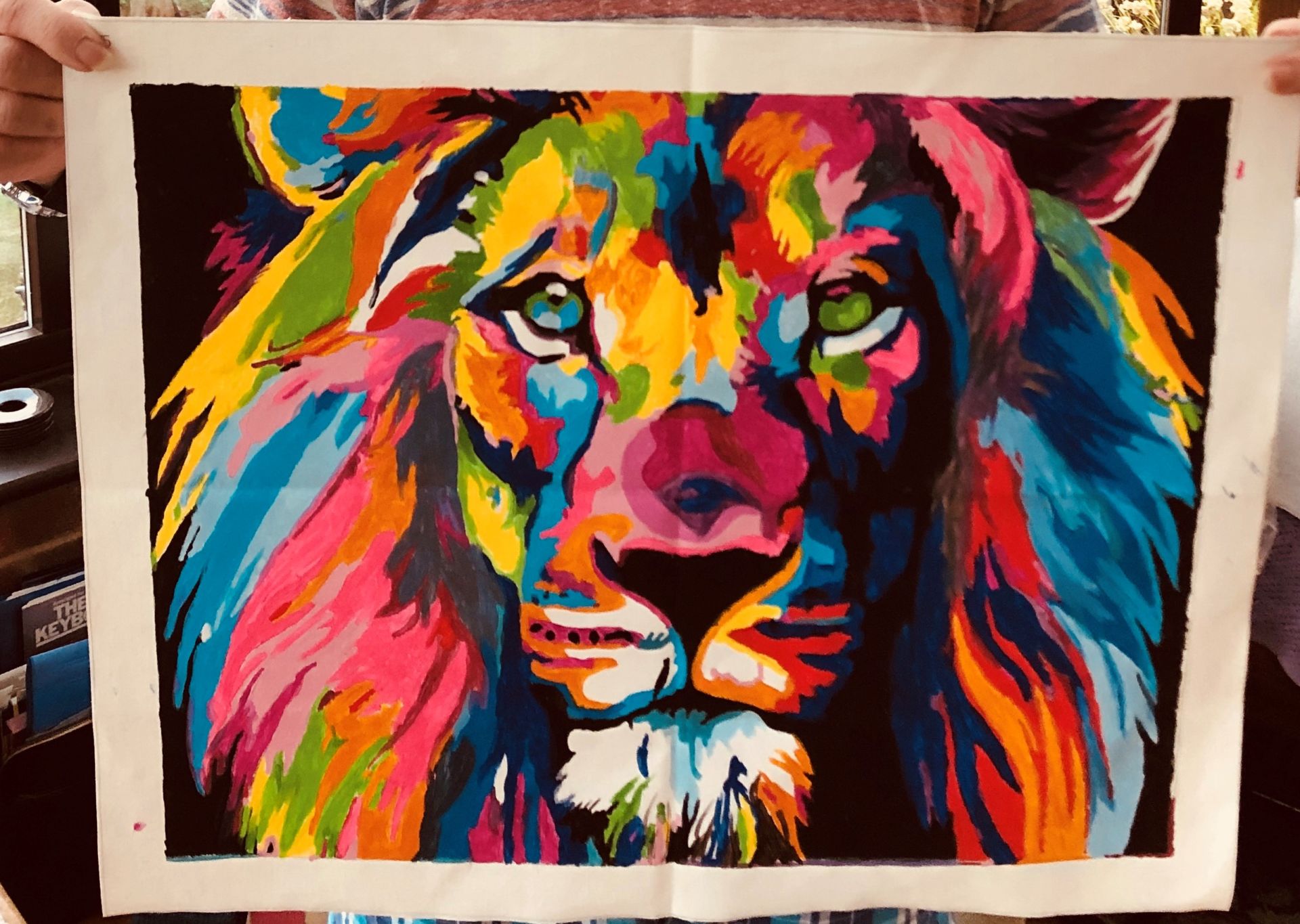 Runners up
Birds by Katie Byrne
This artwork was chosen by both the Members Committee and artist Elspeth Penfold! Elspeth said this about the piece: "I see this as a painters painting, and love the flatness and composition and careful, thoughtful positioning of colour. It shows an understanding of how paint is layered and how colour creates the picture and how paint is applied to convey atmosphere."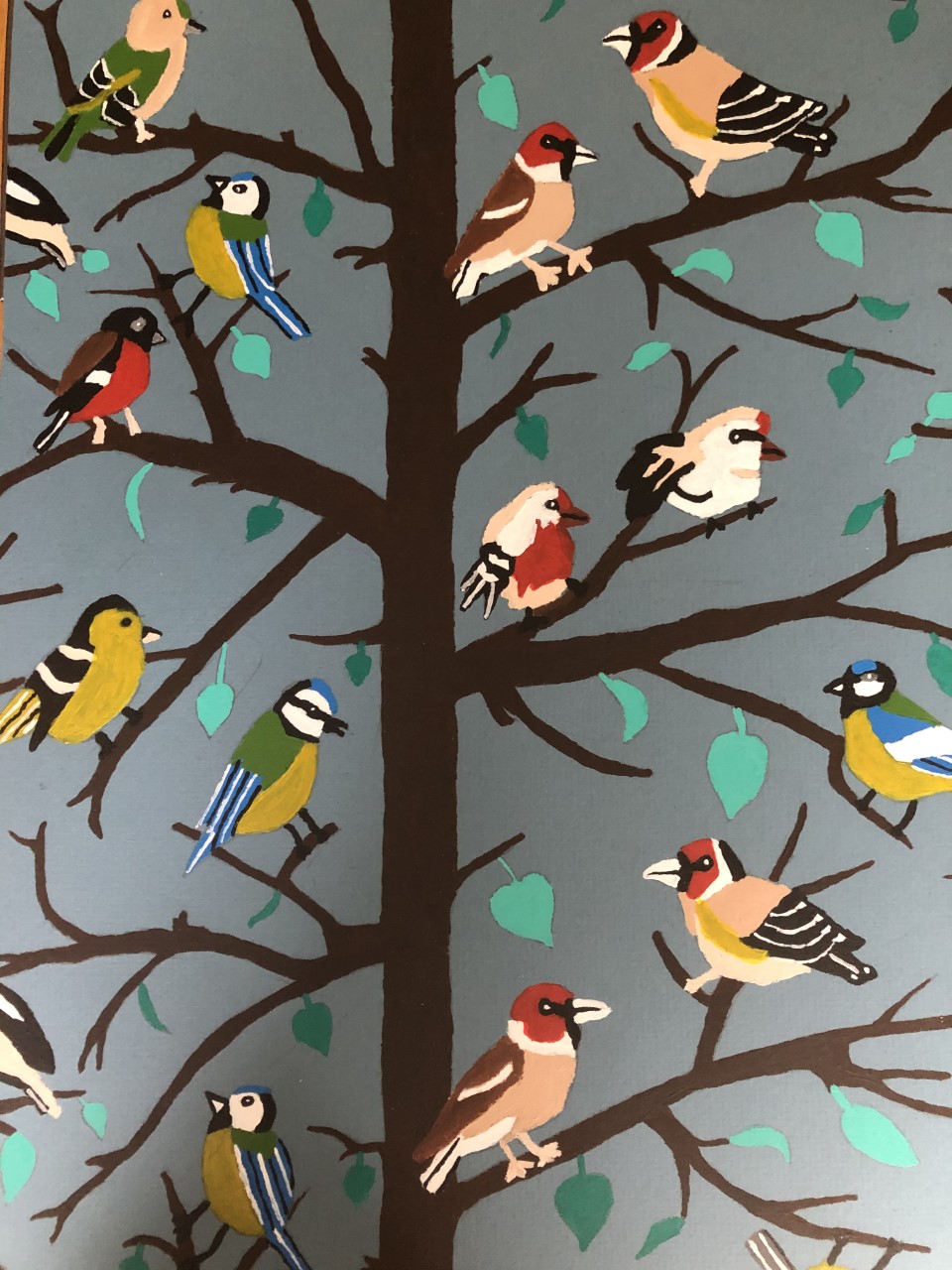 Animals by Susan Abeles
Susan says: "The picture makes me happy because it reminds me of my Dad and Africa, and I love animals. It reminds me of the Hindu God, an Indian elephant, and makes me think of my holiday to India."
This artwork was chosen by the Members Committee.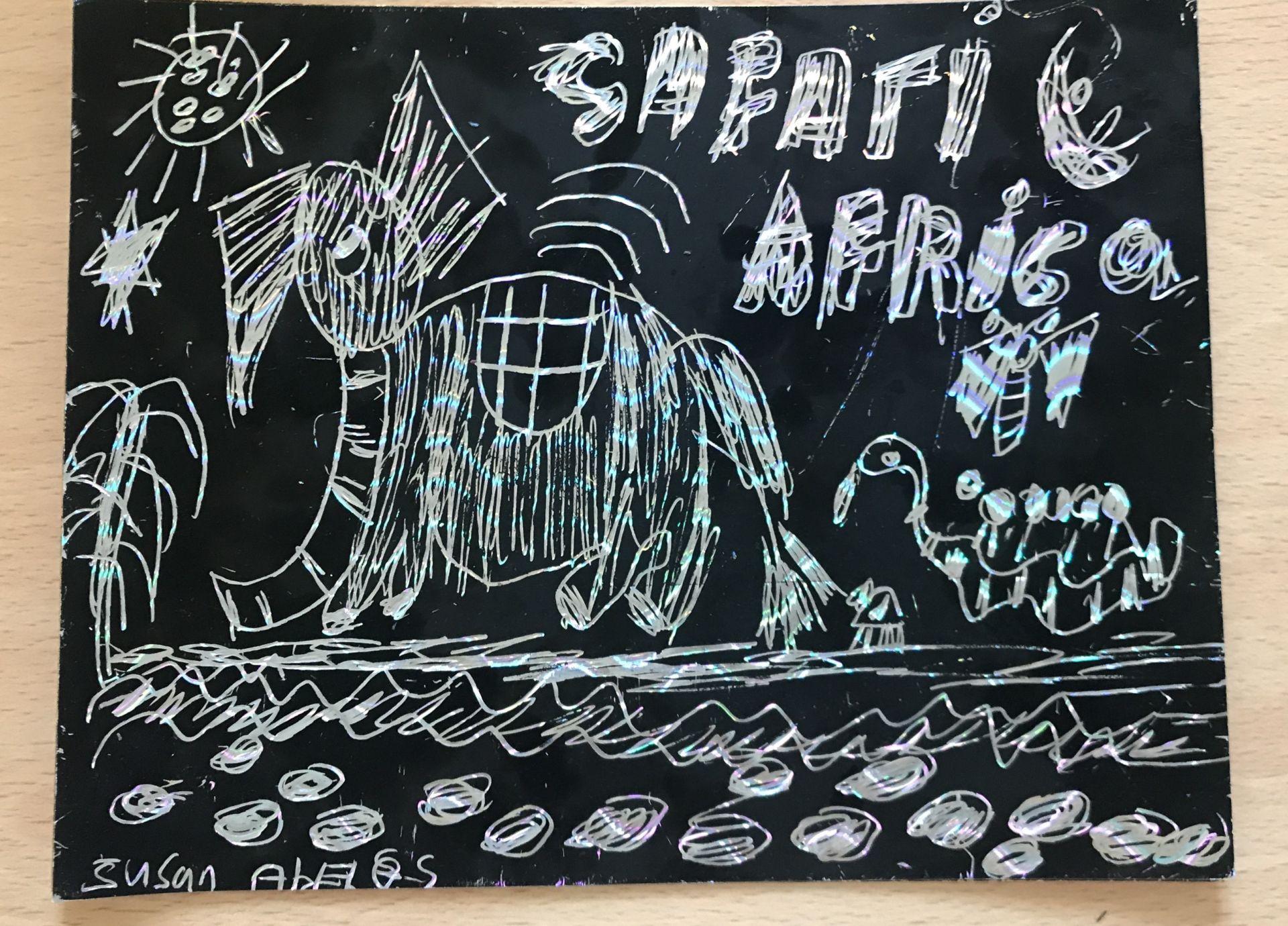 Family by Clare Barnes
Clare says: "I love spending time with my family."
This artwork was chosen by artist Elspeth Penfold, who said this about the piece: "For its freedom,  gesture, passion  and use of text and paint."

Highly Commended
The following two pencil drawings were commended by artist Elspeth Penfold for the qualities of mark making.
Butterflies by Amy Whitaker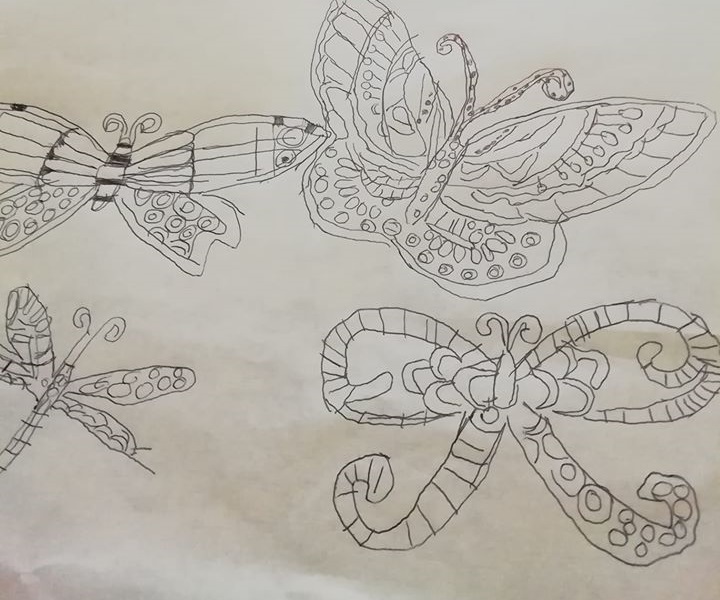 Minions by Pierre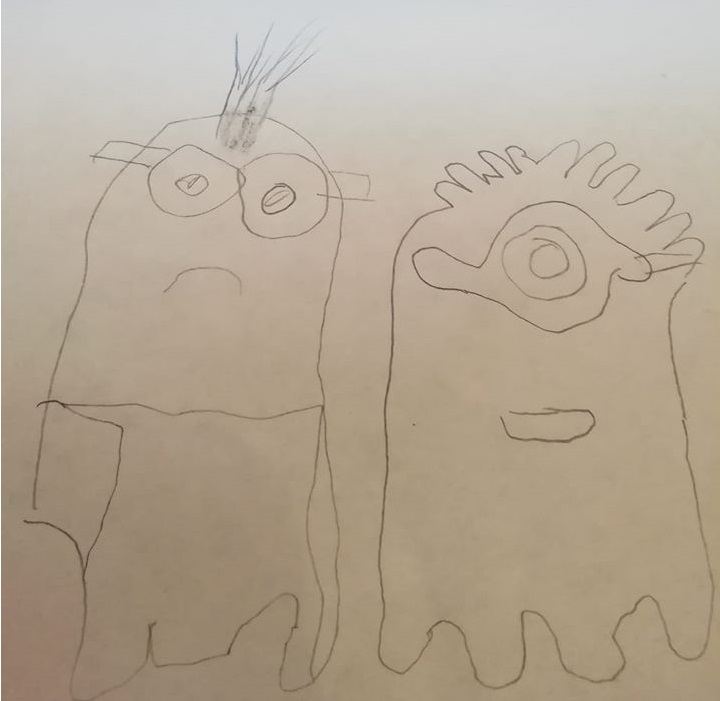 Gallery of Submissions
Poppies by Allergra Dams
What makes me happy by David Benson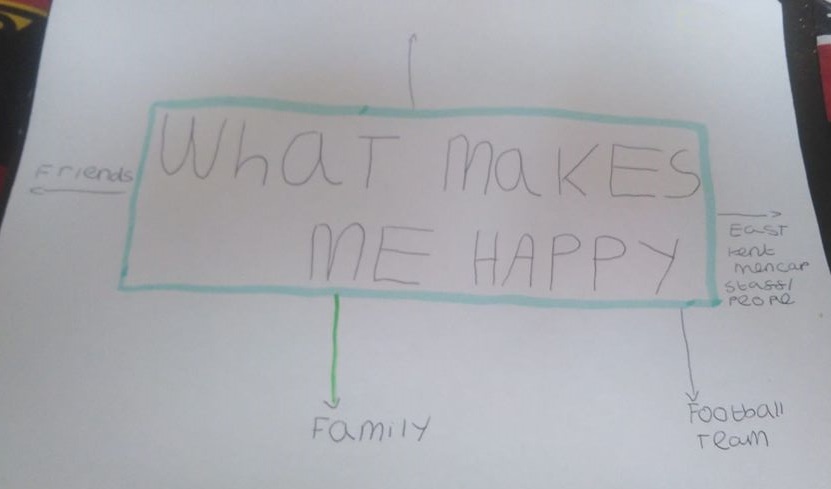 Fairy by Donna Garbett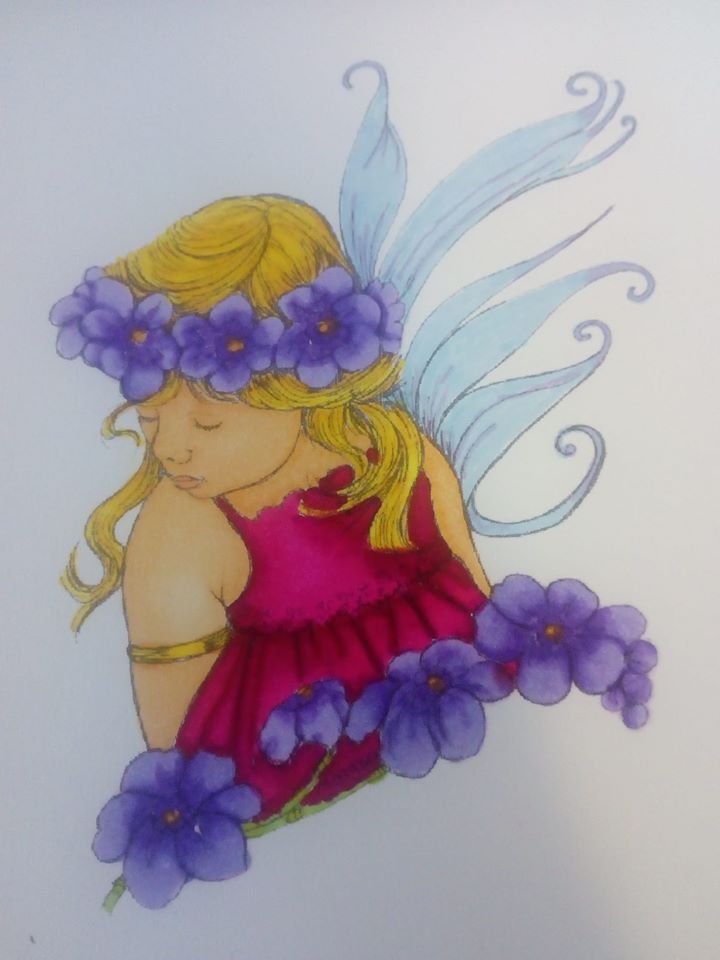 Family and Friends by Ian Copper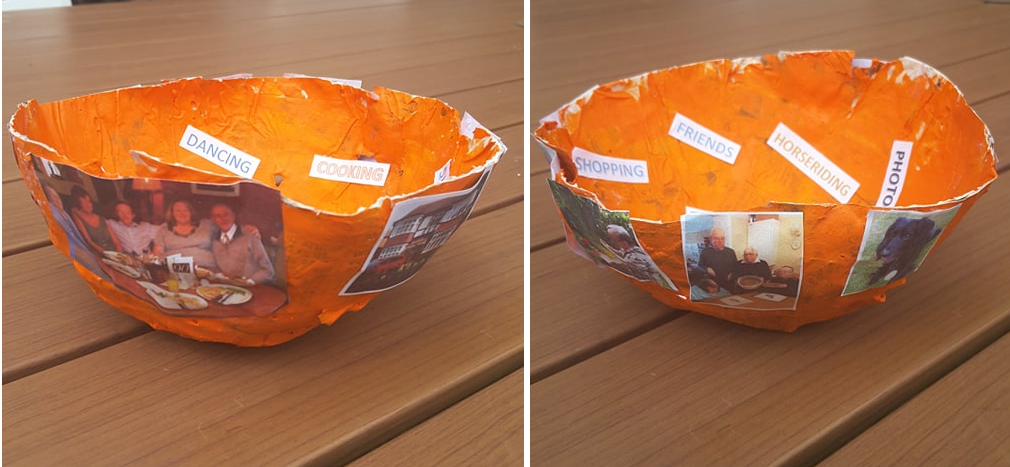 Cars by Kevin Hudson

Bart Simpson by Lee Norris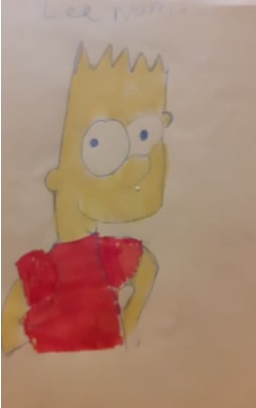 What makes Lucy happy by Lucy Rutland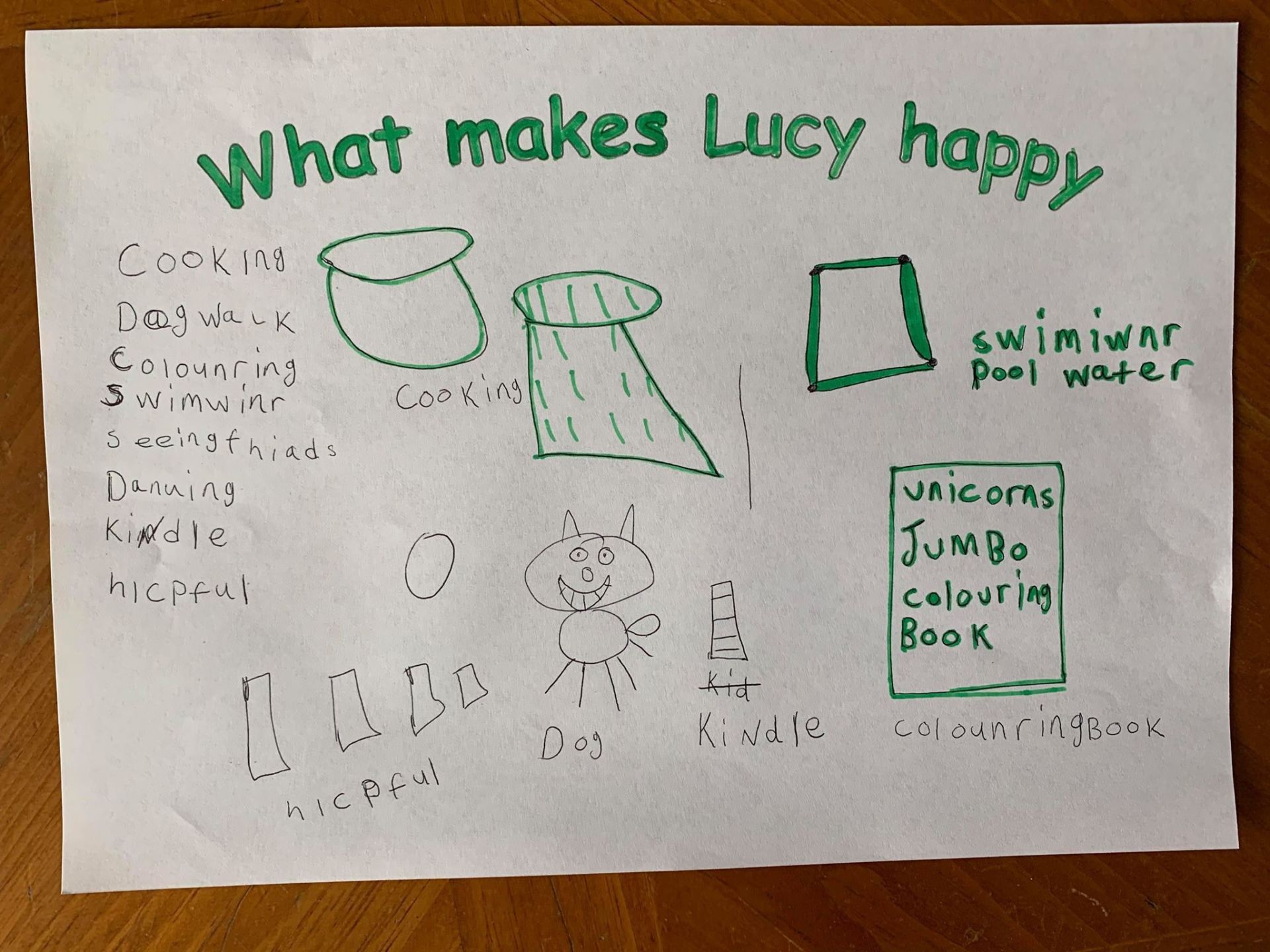 Embroidery fairy by Nicola Murphy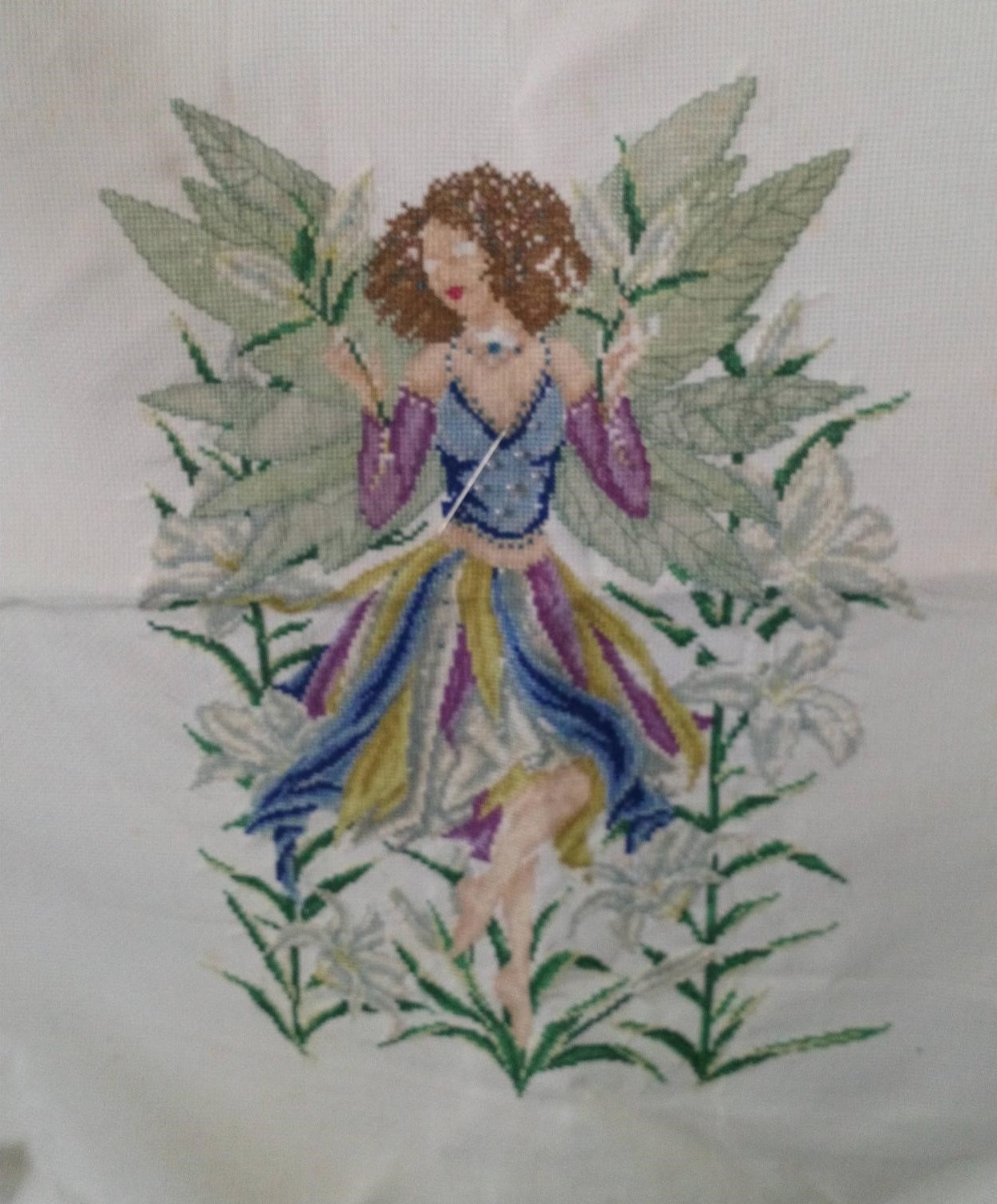 Latch hook owl by Nicola Murphy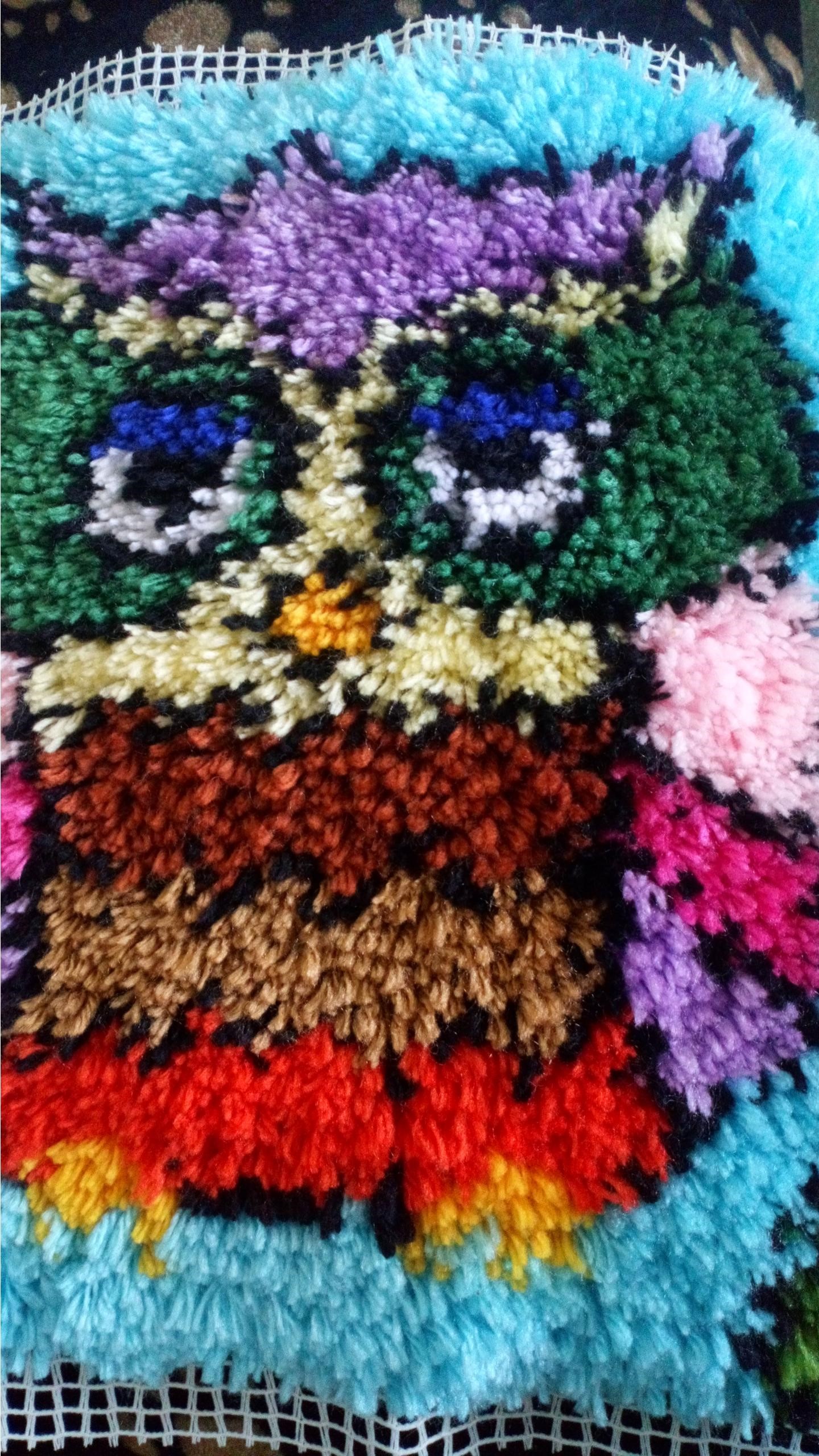 Music by Richard Bain
Rapeseed by Sabrina Darwish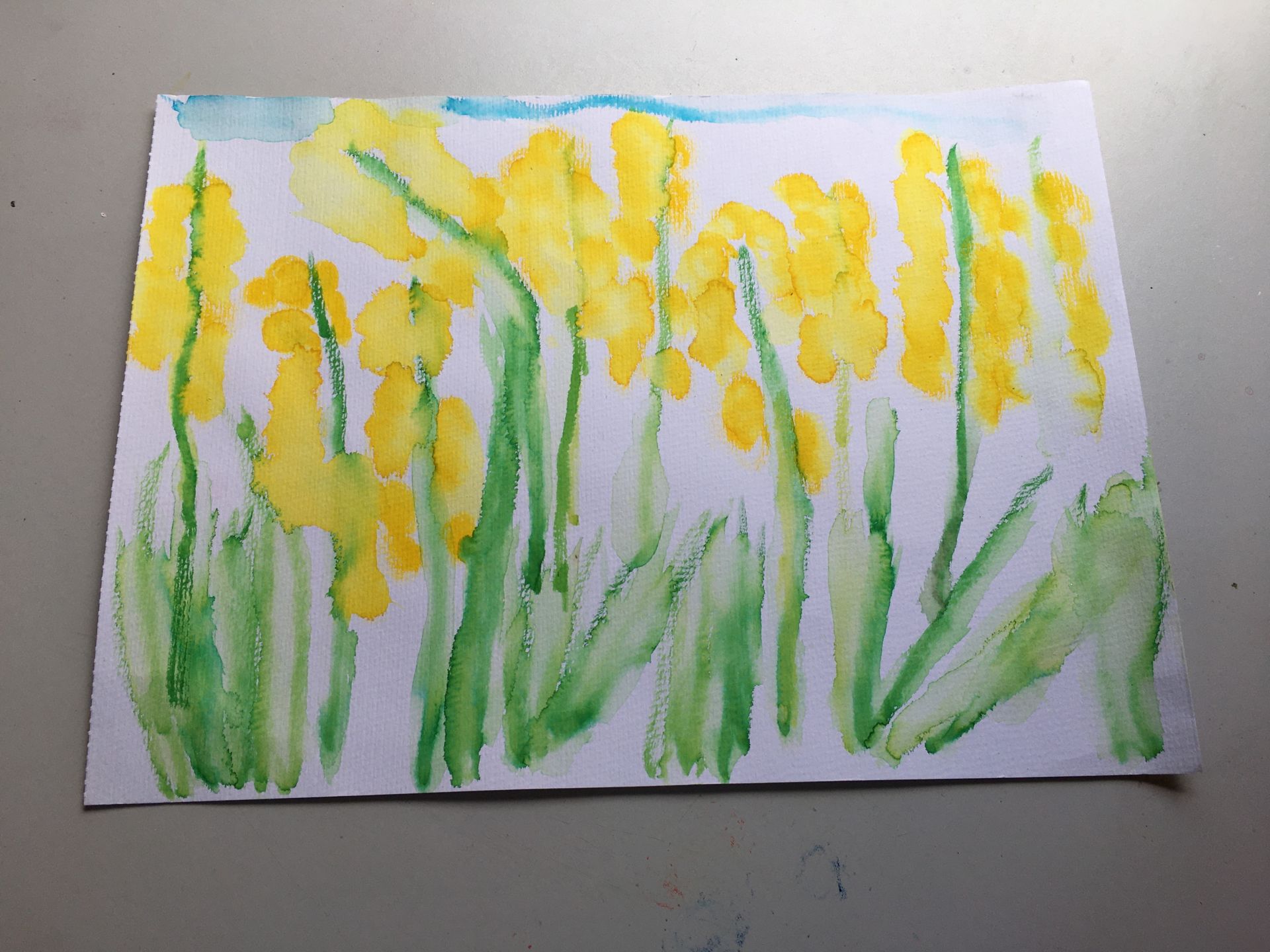 Music by Stephen Sewell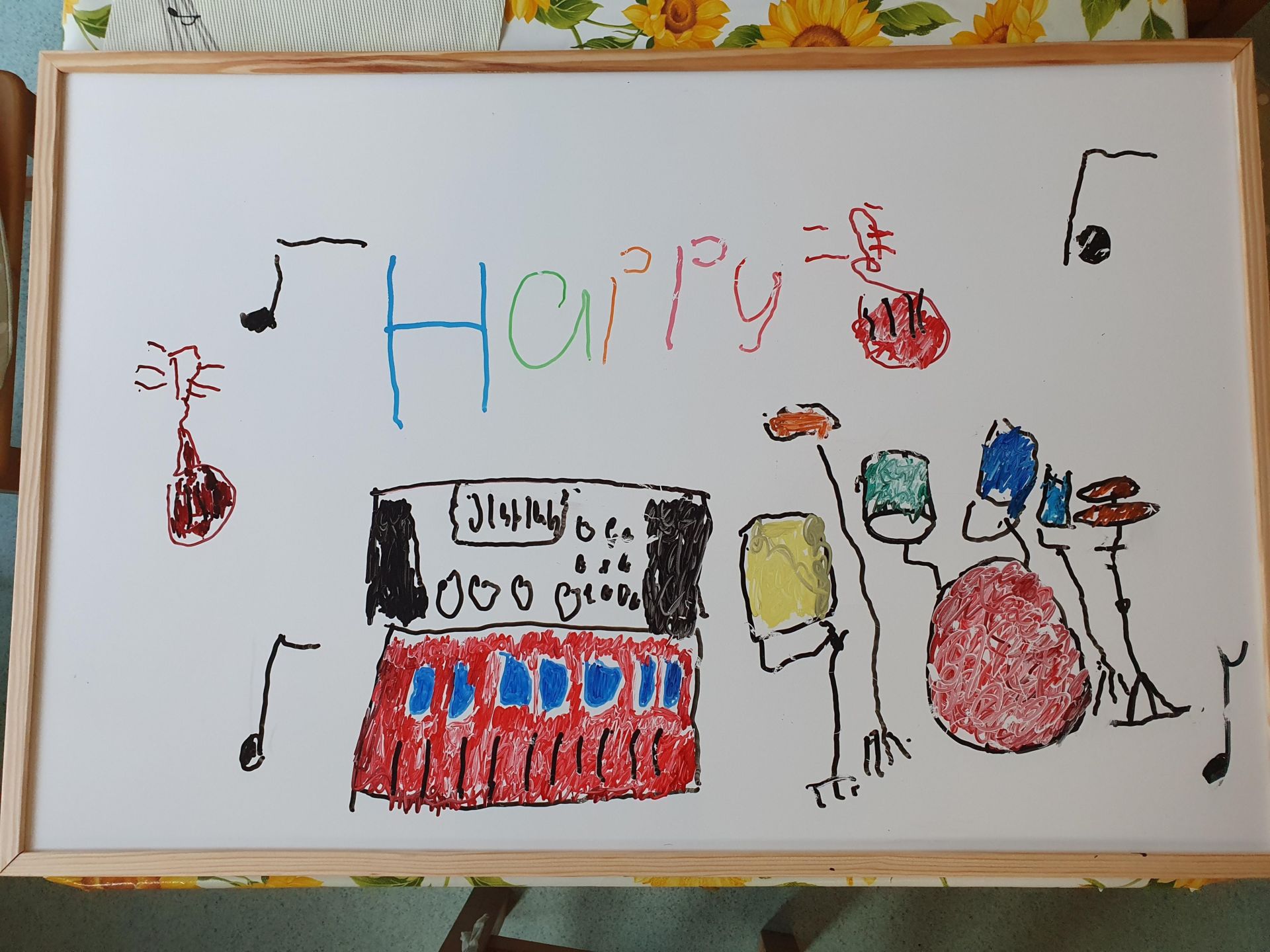 Monet bridge at Giverney by Jamie Clark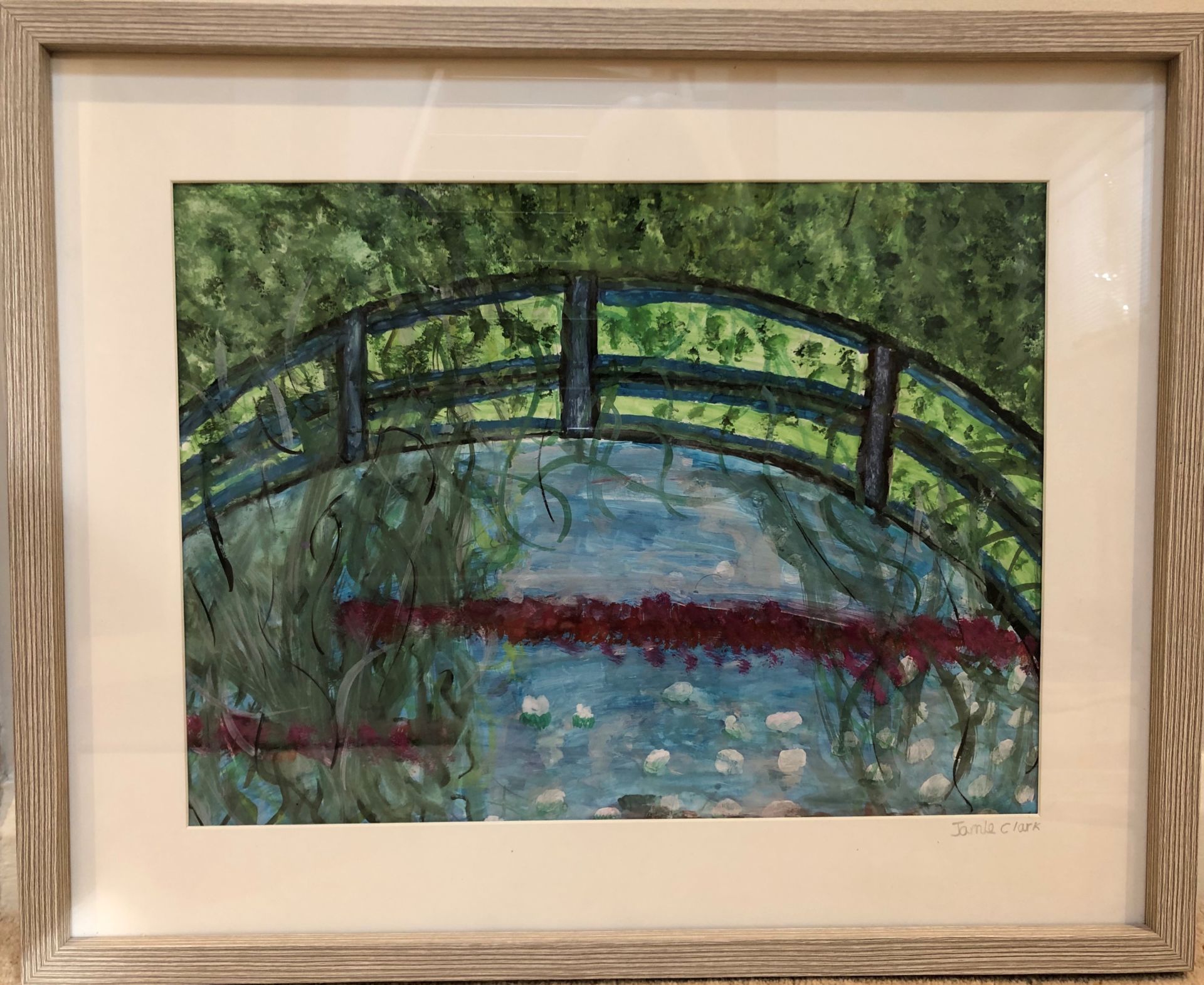 Animals and colouring by Susan Abeles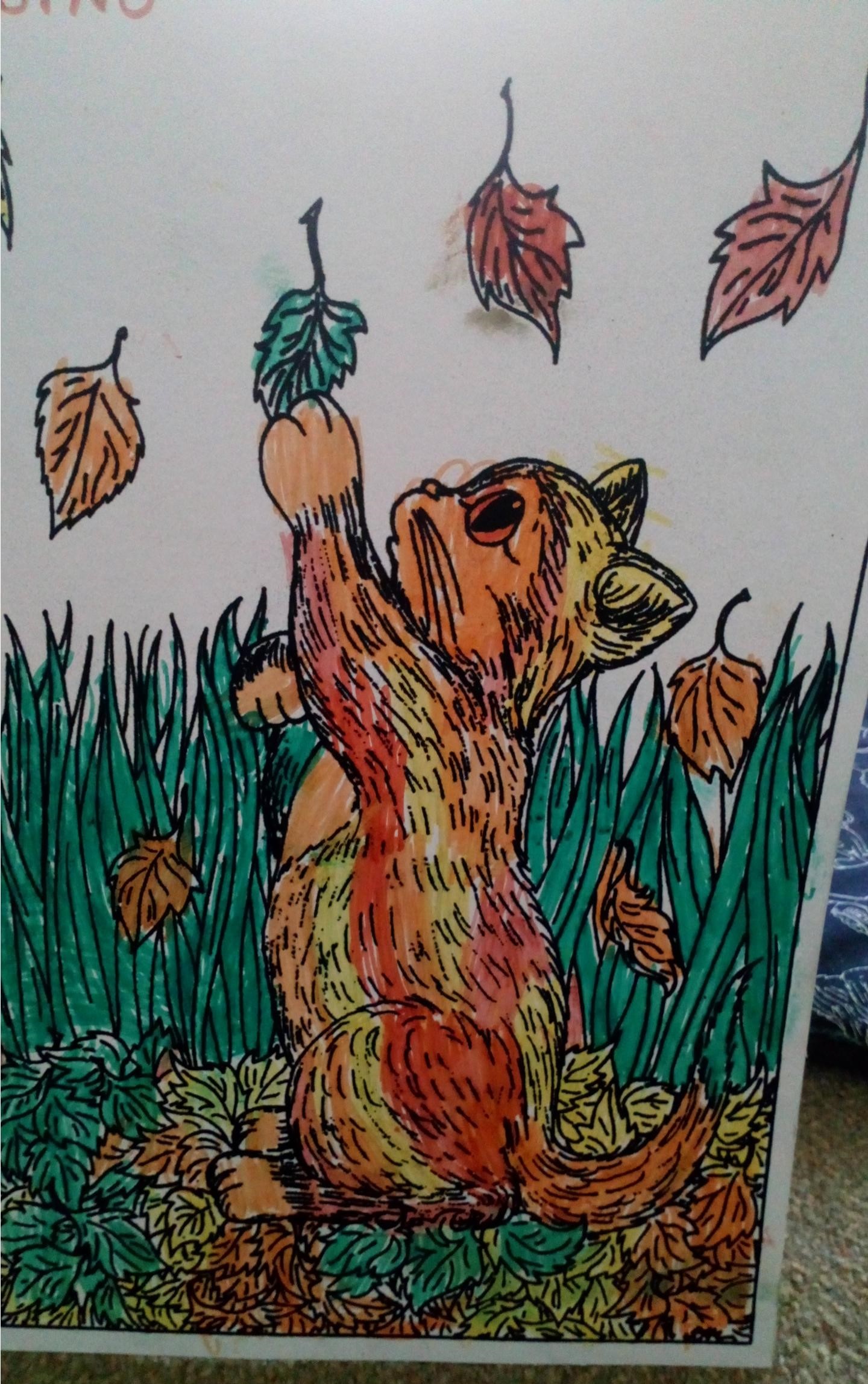 A huge thank you to all our members who submitted artwork for this competition. We loved seeing them all!