East Kent Mencap's members in Herne Bay, who each have a learning disability, are excited to be celebrating Christmas at our brand new Day Resource with a Festive Fair on Wednesday 11 December. We opened the new building at 27 Canterbury Road this autumn, following a refurbishment that brought bright colours and brand new specially built facilities to the building. This is the first public event at this new Day Resource, and the team are excited to welcome the community in, including friends and supporters as well as the Lord Mayor of Canterbury, Councillor Terry Westgate, to enjoy seasonal refreshments and wares, all produced by people with a learning disability who enjoy sessions at the Day Resource.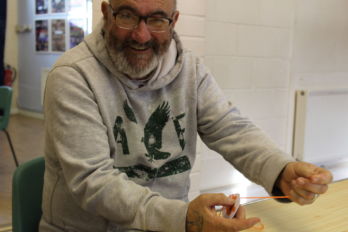 Day Resource Coordinator, Kelly, says, 'We have been getting in the Christmas spirit, planning festive food, decorations and crafts and we are looking forward to seeing lots of visitors, including the Lord Mayor, having a very enjoyable visit.'
The event runs from 10am to 2pm, entry is free and everyone is welcome!
East Kent Mencap's Herne Bay Day Resource is located at 27 Canterbury Road, Herne Bay, CT6 5DQ, which is the main road that passes through the centre of Herne Bay, from the Thanet Way to the sea front.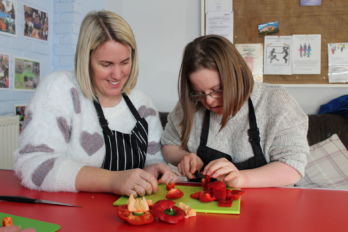 East Kent Mencap is a registered charity supporting over 500 adults and children with a learning disability to live as independently as possible and achieve their potential. The charity runs Day Resource sessions, social groups and clubs, manages supported and independent living housing, and provides specialist support services in the community and at individuals' homes across East Kent from Sheerness to Ramsgate, ensuring that all support provided is person-centric so that every individual gets the specific support they need.
To get advice and support if you or someone you care for has a learning disability, do contact East Kent Mencap on 01843 22 44 82 or info@eastkentmencap.co.uk, or explore our website.