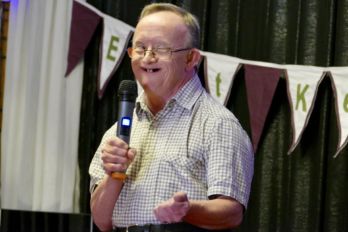 In September, people with a learning disability who access East Kent Mencap's services across East Kent were invited to take part in the ultimate talent show in Sheerness – East Kent Mencap's Got Talent! 47 members performed on stage, sharing with the crowd their talents in singing, rapping, dancing, comedy, signing to music, impressions, storytelling and more.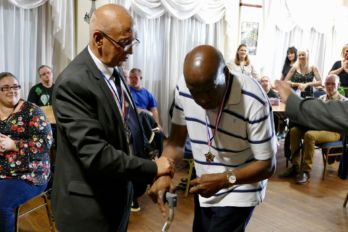 A huge congratulations to the winners, Stephen (1st), Vanessa (2nd) and Ian (3rd)! The winner, Stephen, had never sung in public before, and performed a beautiful rendition of Eric Clapton's 'Wonderful Tonight', singing and playing the keyboard. Vanessa sung 'You'll Never Walk Alone' and Ian sang 'Bright Eyes'.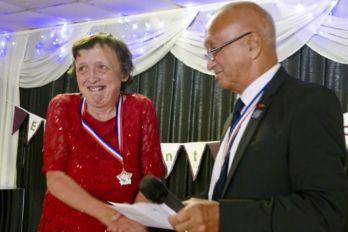 The judging panel included East Kent Mencap's CEO Jason Gerlack and the Deputy Mayor of Swale, Roger Clark, and they were blown away by the talent on show. They were particularly moved by the powerfully emotional performances of the three winners. We are hoping the winners will perform again next year to defend their titles!
Everyone did amazingly and we want to thank them all for sharing their talents with us!