This summer, East Kent Mencap took part in the University of Kent's Employability Points Scheme. This is a scheme run by the University in which students gain points for co-curricular activities and spend them on rewards such as internships, work experience and project placements. This innovative scheme encourages students to develop their soft skills by rewarding them for taking part in activities outside of their degree, such as attending conferences or organising fundraising events. Sponsors of the scheme also benefit by being connected with engaged and motivated students for short-term placements.
EKM first got involved with the scheme last year, during which Kent Business School student, Azra Kucukkaramuklu, helped coordinate our popular Summer Festival. We also offered a work shadowing experience to one lucky student who got to see the inner-workings of our wonderful Fundraising Team!
This year we expanded our placements further, offering the chance for a student to work with the HR Team, focusing on staff wellbeing and engagement. Despite lockdown, we were still eager to offer the placement and were able to carry it out remotely with virtual meetings held once a week alongside independent research.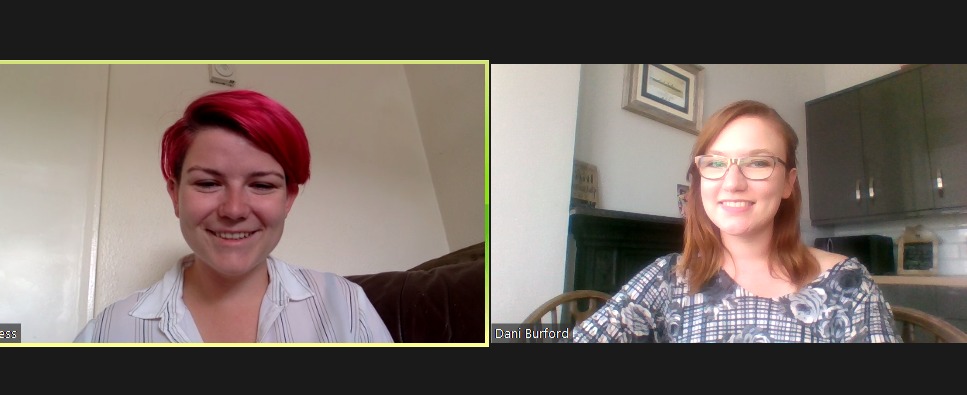 The successful School of English student, Jess Shaw, excelled in the work experience placement, suggesting the charity sign up to be a participant in the United Nations Global Compact.
This is the world's largest corporate citizenship initiative, with thousands of business participants and other stakeholders all over the world working together to strengthen corporate sustainability worldwide by voluntarily aligning operations and strategies with ten universally accepted principles in the areas of human rights, labour, environment and anti-corruption.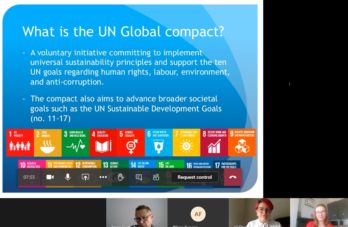 Jess researched the UN Global Compact and the areas in which EKM was already excelling, as well as ways we could improve. She presented her findings via video conference to the HR Assistant, HR Manager and CEO who were all very impressed with the initiative. EKM have since been accepted as a participant to the UN Global Compact (read more here!) and are very grateful to Jess for all her efforts.
HR Assistant Dani Meier, who supervised the placement, said: 'Jess was incredibly motivated and reliable, and came up with this idea completely on her own. I had never heard of the UN Global Compact, but as soon as she mentioned it realised it was definitely something we wanted to get involved with, as we are very passionate about anti-corruption, human rights and sustainability as an organisation! I'd recommend getting involved with the EP Scheme to any company, as these students bring a new perspective and wonderful new ideas to any project!'
Jess Shaw reflected on her experience: 'EKM's work experience was ideal for me as I'm interested in the charity sector, SEN, and mental health (all of which were covered!). I really enjoyed the research and the opportunity to give a presentation to the HR team and the CEO of the company. Dani ensured I could tailor the work experience to my interests, so a fantastic bonus was that I got to interact with people working in other roles such as PR and fundraising (as I knew I'd like to work in the charity sector but was not sure in which capacity). Everyone was really lovely and the more I learnt about the company the more I appreciated it!'
If you are a business that would like to learn more about the EP Scheme and how you can get involved, click here.