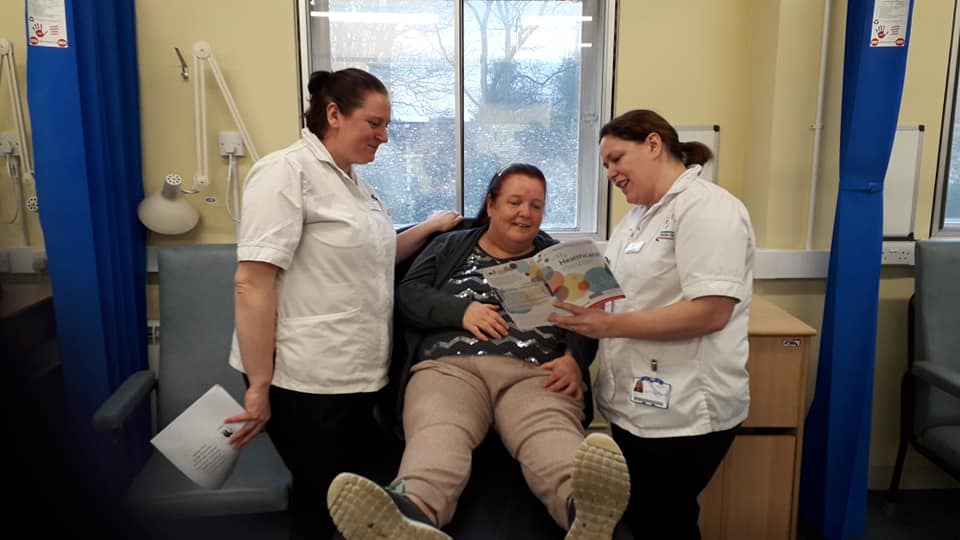 East Kent Mencap's GOLD project has been helping to train nurses at Canterbury Christchurch University. Members of GOLD, which is short for Getting On with Learning Disabilities, are all people with a learning disability in Thanet who receive little or no support.
East Kent Mencap started working with the university in 2012, initially with student nurses. Students do not typically get many opportunities to work with people who have a learning disability, but since 2012 our members have worked with students studying Social Work and Criminology, as well as Mental Health nurses and GPs.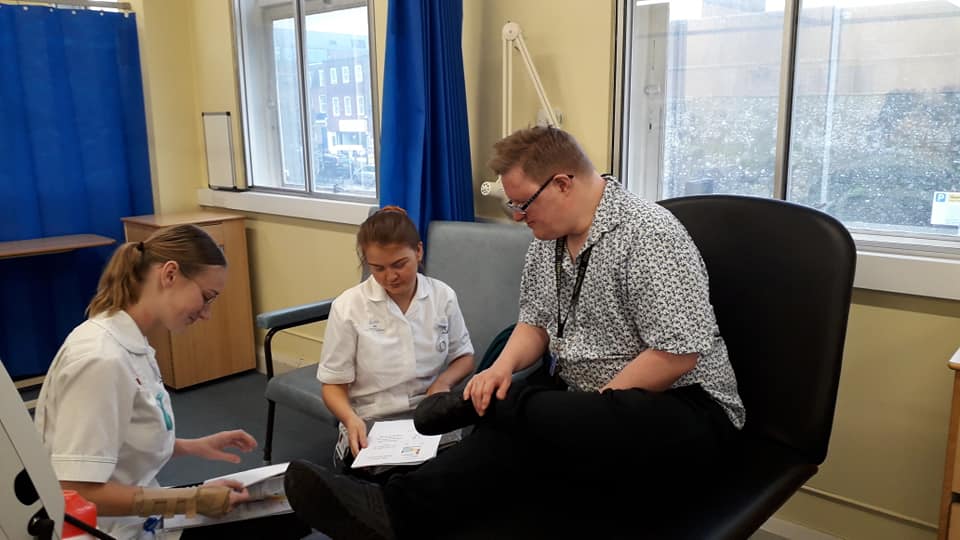 When attending Canterbury Christchurch University, our members first meet the student nurses and get to know them over a cup of tea. Our members tell the student nurses about their lives, and they ask questions of each other. Next, they all go to the training ward together, the nurses put on their uniforms and the members pretend to be patients. The nurses ask questions to be able to fill in a Healthcare Passport, and take the members' temperature, blood pressure and pulse.
Thanks to our members giving their time and enthusiasm to this cause, they are helping student nurses to understand what it is like to have a disability and to be better at their jobs in the future. The members are the teachers, are encouraged to ask questions, have a voice, are listened to and appreciated.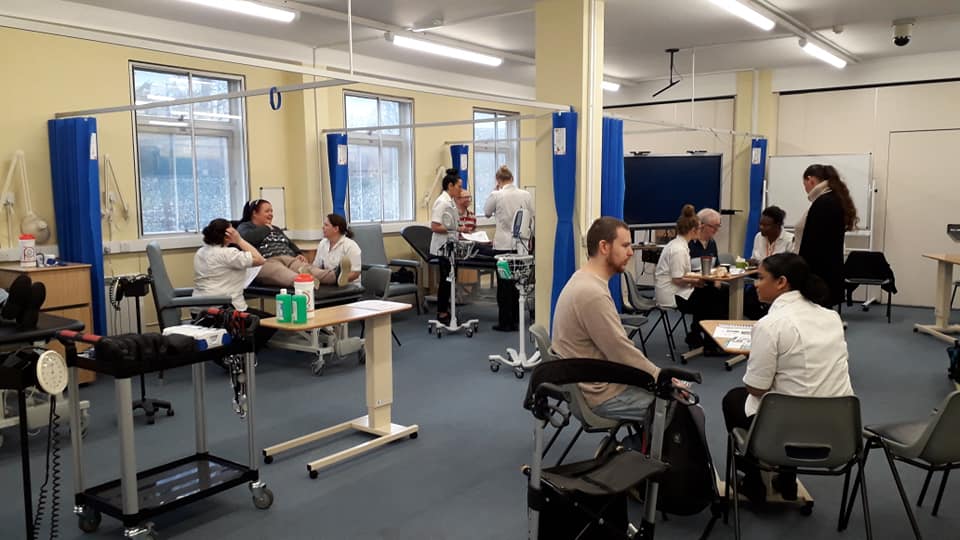 "The student nurses seemed quite worried. They seemed nervous to begin with because they didn't know how to talk to people with a learning disability. We talked to the students and got to know them and we all relaxed including the nurses. I think the students were surprised at how much we knew and it changed their minds about people with learning disabilities." – A member of East Kent Mencap's GOLD Project
Evaluation by Canterbury Christchurch university staff has revealed that students taking part in these sessions have felt their experience has helped to dispel anxieties about patients with learning disabilities, assisted them to see the individual and not the disability, and helped to develop their communication skills. The student nurses have also recognised the vulnerability of some patients, but also have developed great respect for people who so often encounter discrimination and stigma in their lives.
What is GOLD?
East Kent Mencap's friendly team at Getting On with Learning Difficulties (GOLD) can support you to achieve your goals, so you can get on with living the life you want. GOLD is for people with a learning difficulty in Thanet who live independently, receive less than 5 hours of support a week, or live with unpaid carers and receive no other support.
The GOLD team can provide you with information and advice about benefits, housing, debt and budgeting, volunteering, leisure activities, meeting people, and campaigning. GOLD offers one-to-one confidential support, and has daytime and evening groups where you can talk about the things that are important to you, meet new people and find out what's happening in your local area. For more information on GOLD, contact us via email, or phone 0845 004 1876.