Tag: community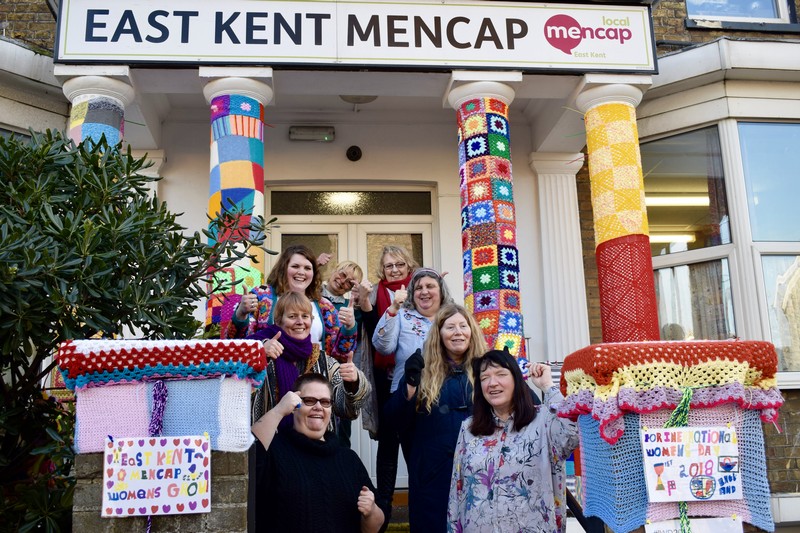 Members and staff alike were in a spin to find their head office in Margate had been transformed into a woollen wonderland on Thursday 8th March. Our Women's Group carried out the 'yarn bomb' by decorating the building with colourful wool creations to raise awareness of International Women's Day.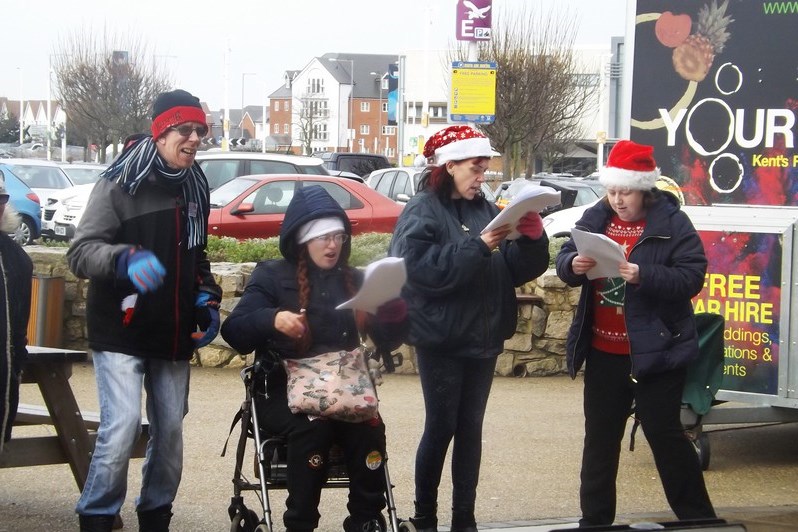 To spread some Christmas cheer, members of Thanet Big Sing Choir and East Kent Mencap recently performed a carol service for shoppers at Westwood Cross. Together, the group performed classics such as 'Jingle Bells', 'Deck the Halls' and 'We Wish You a Merry Christmas'.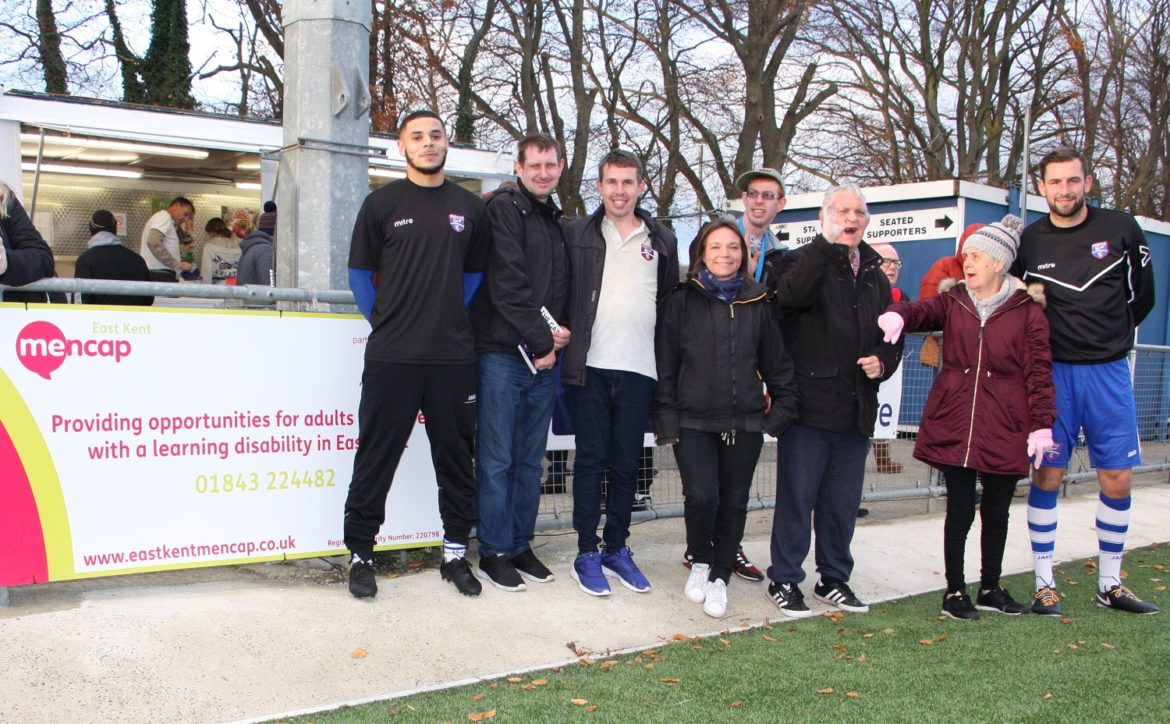 On Saturday 25th November, Margate Football Club invited a group of people from East Kent Mencap to spend the afternoon as VIP guests at the match against Egham Town. Over 350 people watched as we unveiled our pitch side banner.