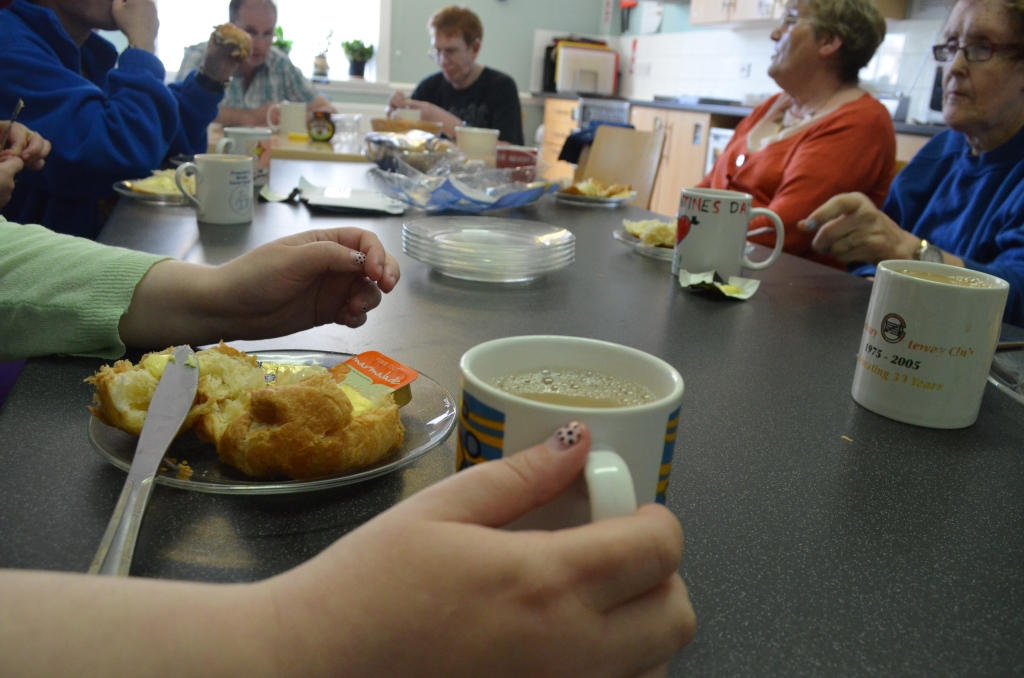 Breakfast Club provides East Kent Mencap tenants with the opportunity to talk about the things that important to them over breakfast. The club takes place every Friday, from 8:30 to 10:30am, and is held at New Gateway House on Northdown Road in Margate.
As well as being able to discuss tenancy-related issues with the Landlord, who attends once a month, tenants can find out what's happening in their local area and get information and advice on their health and well-being.
For more information, contact us via email, or phone 01843-224482.