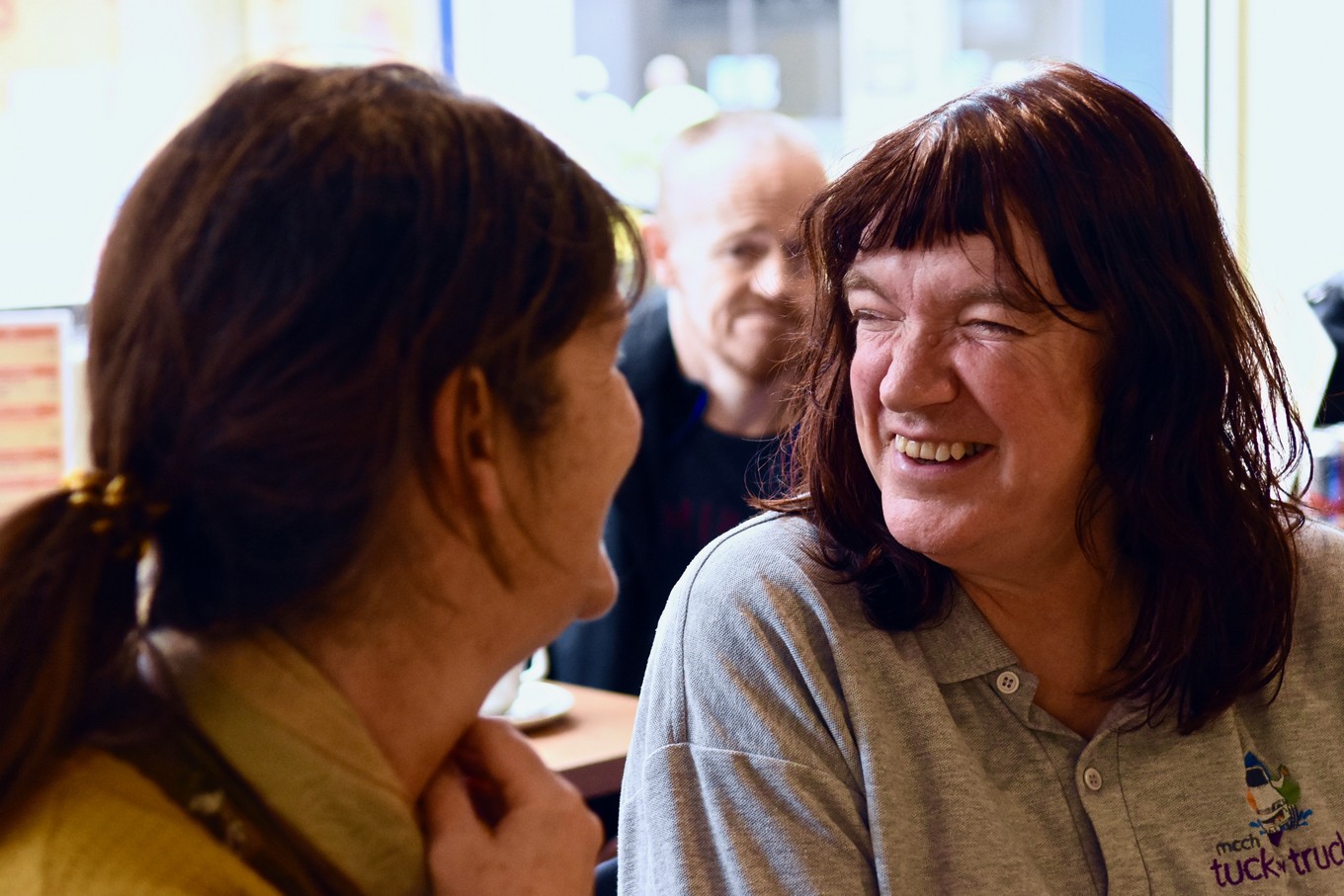 Women's Group is a safe place for women with a learning difficulty to meet up and talk about the things that are important to them. The group meet on the first Tuesday of every month, from 4 to 5:30pm. The location is chosen by the group and can change month-to-month.
Recent projects include working with the domestic abuse charity, Oasis, to produce an easy read leaflet about domestic abuse, and meeting with a local dietitian to plan a healthy living group so women with a learning disability can support each other to eat well and get fit.
For more information, contact us via email, or phone 0845-004-1876.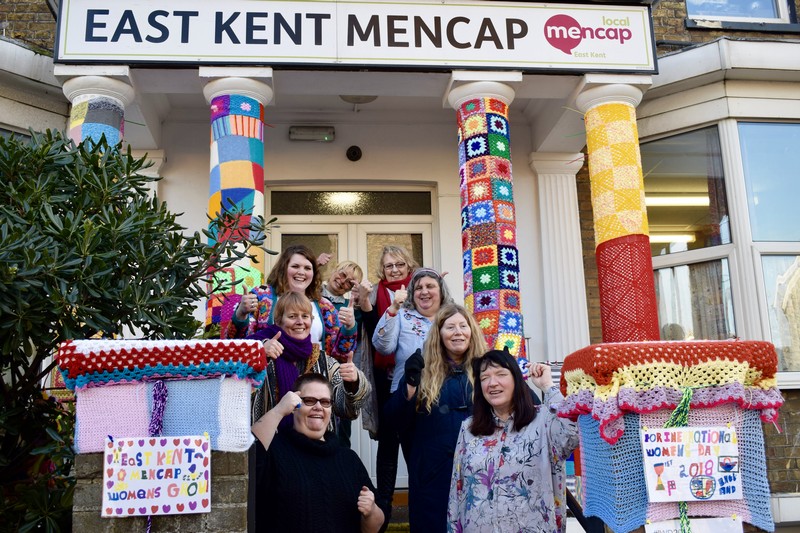 Members and staff alike were in a spin to find their head office in Margate had been transformed into a woollen wonderland on Thursday 8th March. Our Women's Group carried out the 'yarn bomb' by decorating the building with colourful wool creations to raise awareness of International Women's Day.