At our Herne Bay Hub, you will develop life skills, participate in therapeutic and fun activities, meet new friends, and access services within the community.  We want to support you to achieve the things you want out of life, through choice, support, and opportunity.  
Activities  
There are a wide variety of activities on offer, including cooking, woodwork, upcycling arts and crafts, photography, gardening, drama, and more.  
We support you to access services in the community, such as the library and the leisure centre, get involved with local events and visit popular attractions, such as Wildwood Discovery Park.  
Throughout the year, we work with local galleries to proudly showcase artwork created at local Hubs. If you enjoy drama and singing, there are opportunities to share your talents with the local community, from carol singing to stage productions.  
Complex Needs 
If you have additional communication, health, or positive behaviour needs, our Complex Needs team can support you when joining a group activity or when out in the community. Find out more here.  
Staff ratio 
We offer small group activities or one-to-one support, allowing you to take part in activities of your choosing. Please contact info@eastkentmencap.co.uk for more information.  
Virtual services 
We also provide Virtual services, including Virtual Hub sessions. We can help you with any technical issues accessing these services from home. Find out more here.  
Getting here 
Our Herne Bay Hub is located on Canterbury Road in Herne Bay.  
There is an onsite car park, free parking in residential streets nearby and multiple bus stops. Herne Bay train station is an 18-minute walk away and it is only a 3-minute walk to the beach. Find us on Google maps here. 
Opening times  
We are open Monday to Saturday with flexible timings, pending demand. Get in touch to discuss your requirements.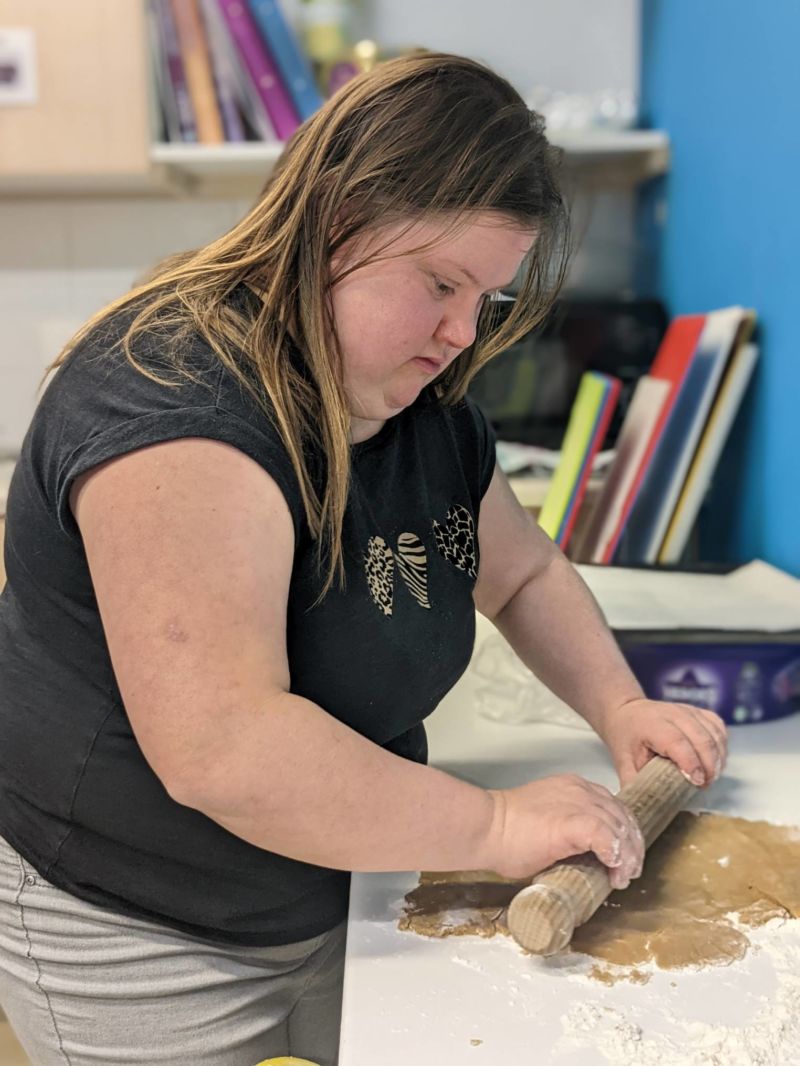 Prices  
Prices vary according to individual needs, please contact info@eastkentmencap.co.uk or call 01843 808 964 for pricing information.  
Your local authority can pay us directly, or you can pay for your support with your own money or funding from your family.  
Free taster sessions are available for newcomers.  
How to join 
To join our Herne Bay Hub simply give us a call, or you can ask your Social Care Team to refer you or a family member can call us on your behalf.  
Get in touch  
For more information on our services call 01843 808 964 or email info@eastkentmencap.co.uk