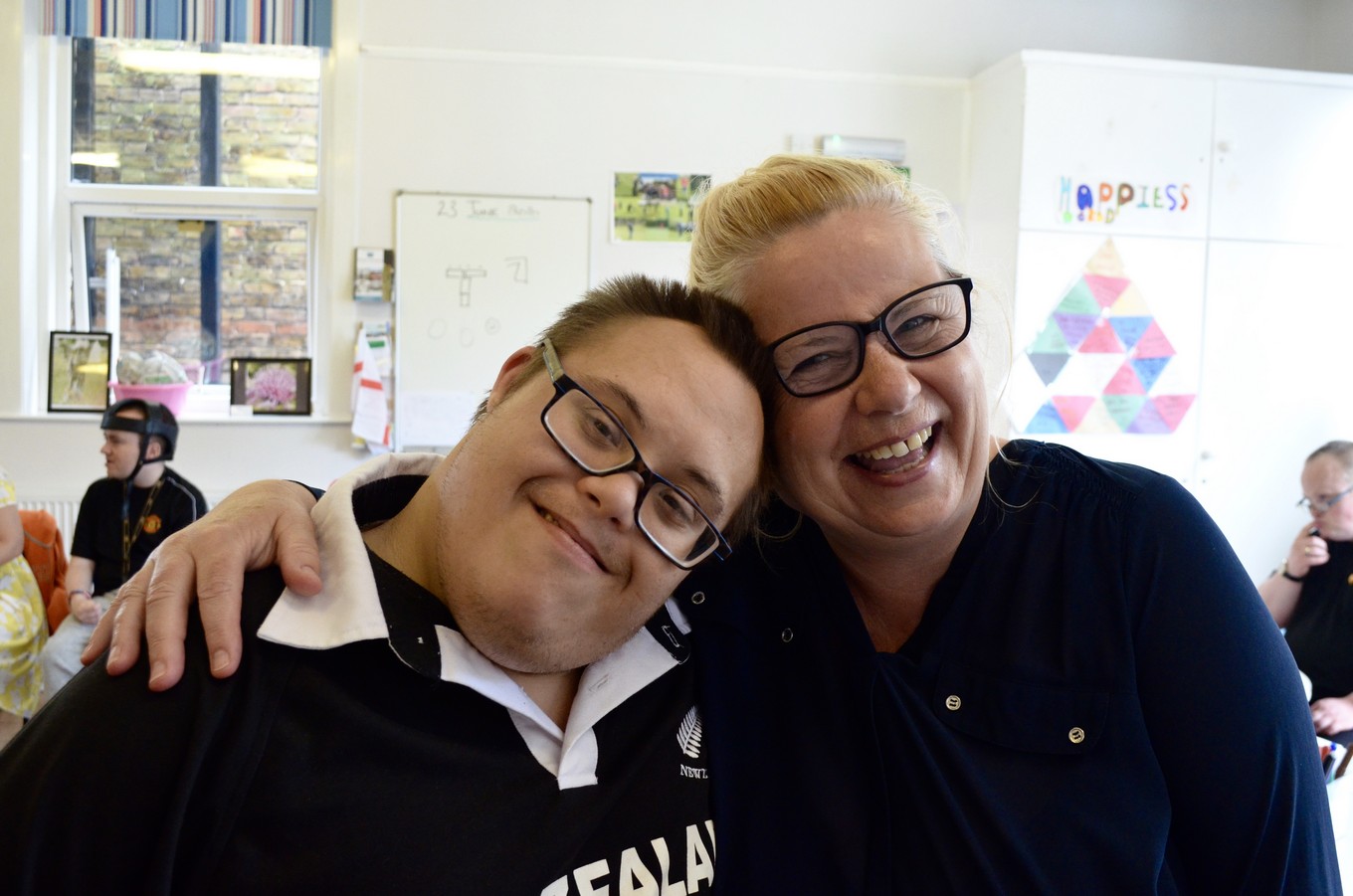 We currently employ around 100 staff across East Kent. These staff members work in a variety of areas, from housing and the community, to resource centres and social clubs. Roles range from simply supporting people with a learning disability to live independently, to preparing an annual stage production.
As an employer, East Kent Mencap encourages career progression, providing full training and continual professional development opportunities. In addition to this, we offer an employer's contribution pension scheme and childcare vouchers via the salary sacrifice scheme. Other benefits include a sliding scale of holiday entitlement and generous sickness pay.
Being holders of the positive about disabled people award, disabled applicants who meet the minimum criteria will be offered an interview in every circumstance.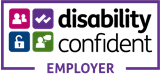 Take a look at our latest job vacancies.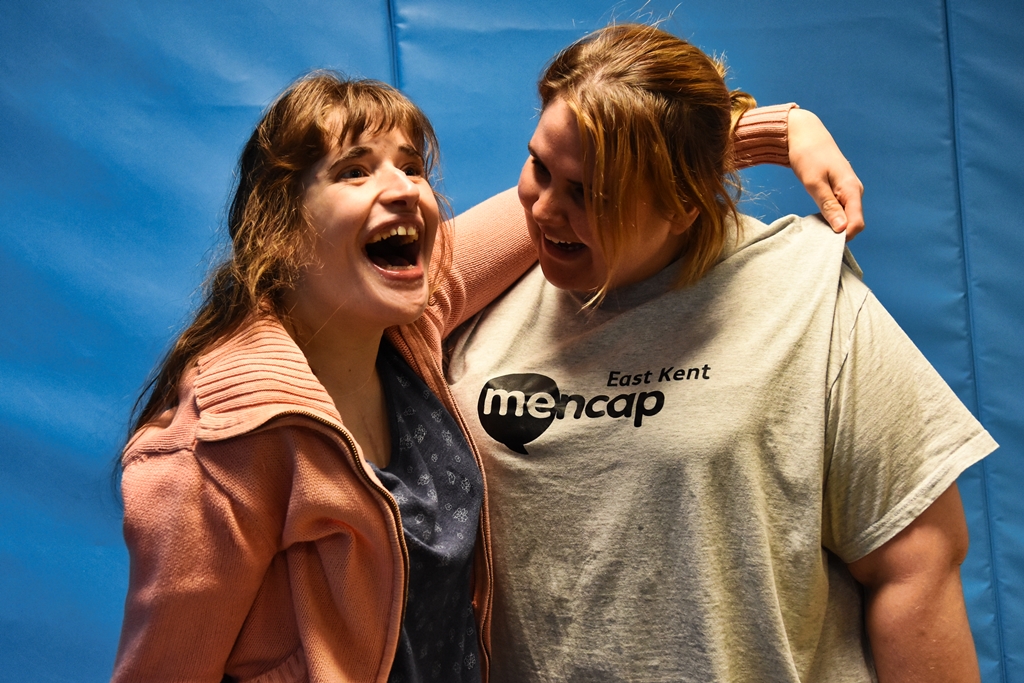 Tuesday, 25 September 2018
We are currently looking to expand our team of employees after developing a range of services aimed at supporting children, young people and adults with a learning disability, all of whom will have a wide range of complex physical, behavioural and communication needs.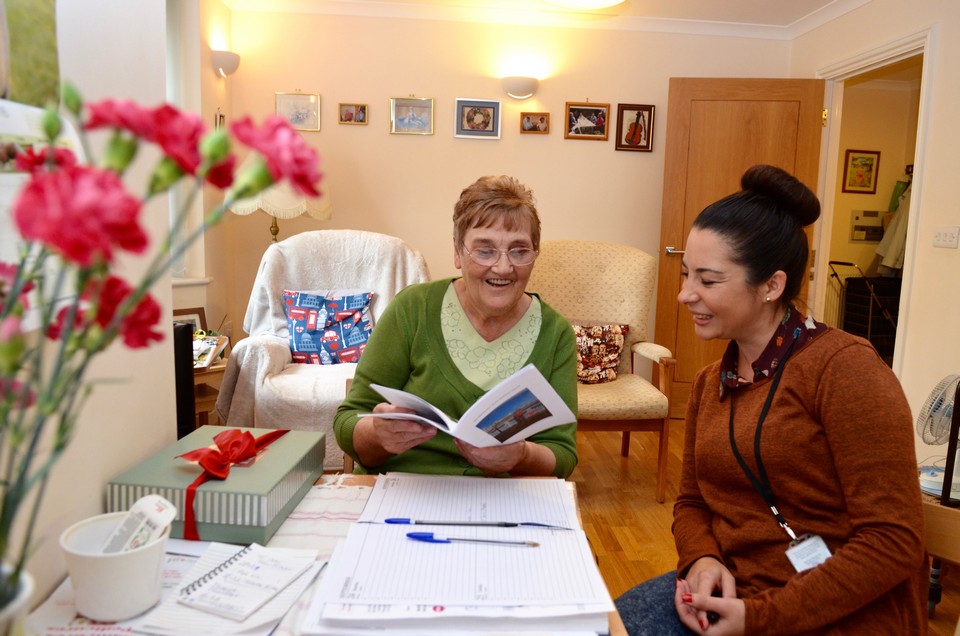 East Kent Mencap are looking for a companion who would like to spend time with one of our older tenants on a regular basis. She is active and frequently likes to go on days out and weekends away. She loves spending time out and about and is looking for a mature female to share her love of arts and crafts, accompany her on trips, and have a chat over coffee on Wednesday and/or Thursday afternoons. This role would suit someone who is laid back and cheerful, with a good sense of humour.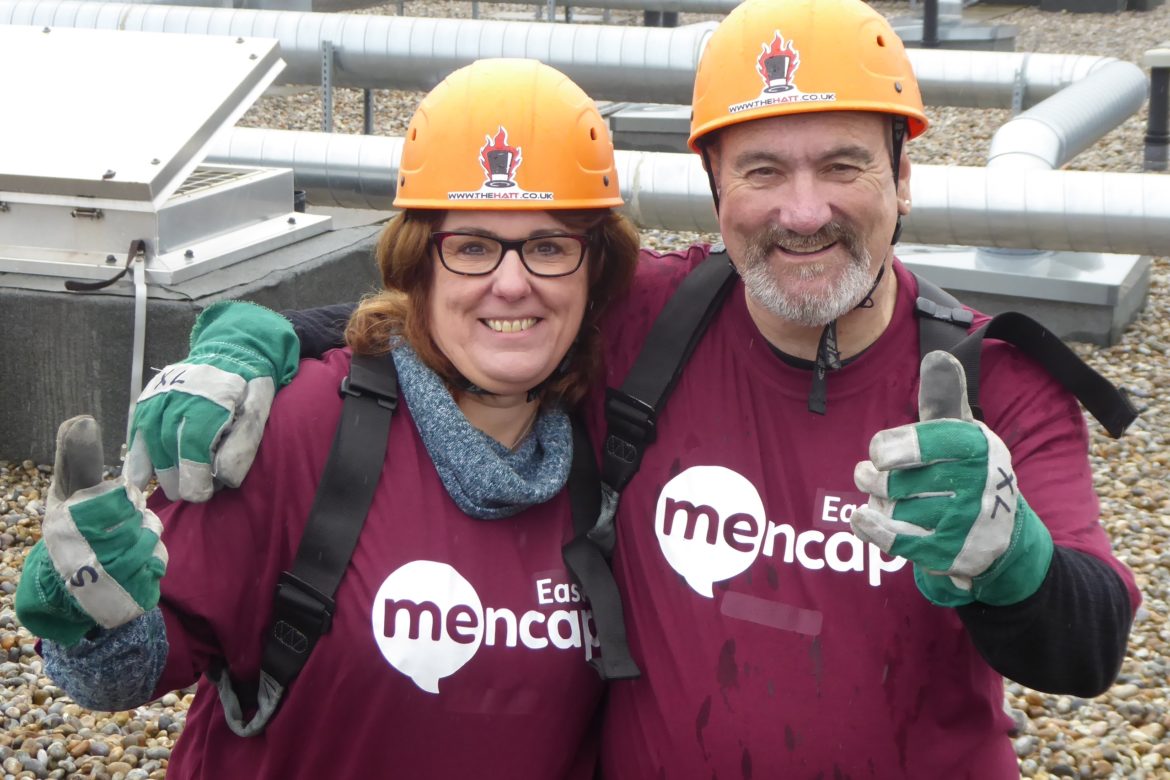 A daring duo took part in the KM Charity Abseil this year to raise money for people with a learning disability. Trustee, Paul Pinder, who is also one of our tenants, challenged Canterbury Community Manager, Della Heaton, to conquer the 100ft drop.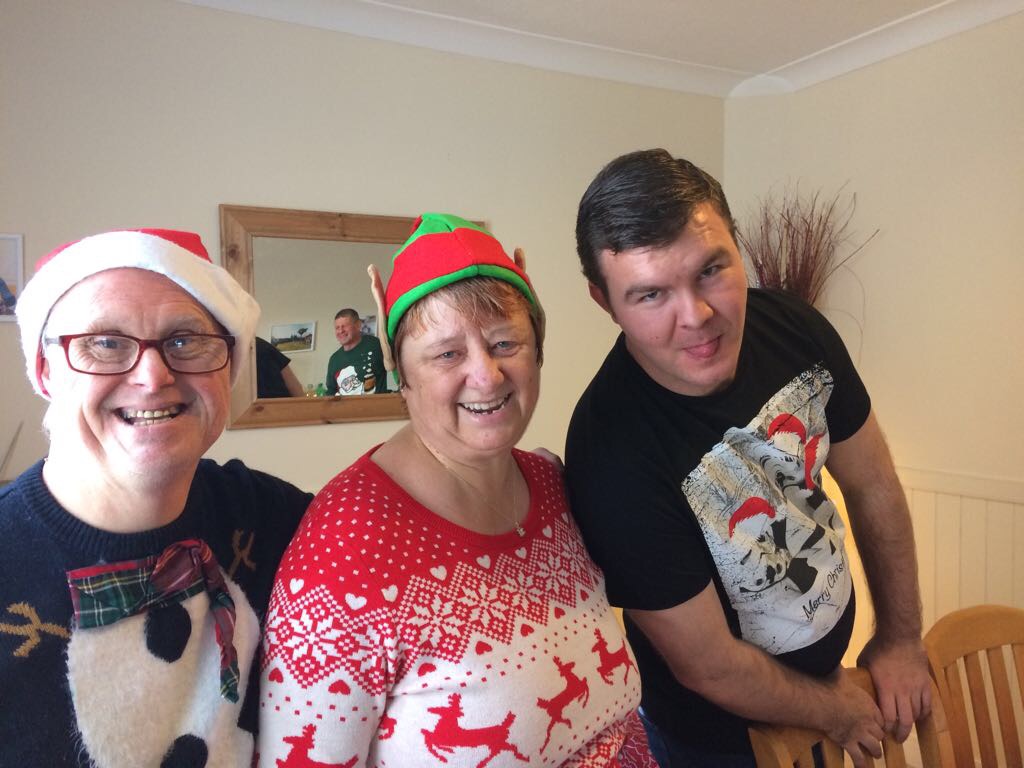 Wednesday, 20 December 2017
This week, our tenants at Arkley Road celebrated Christmas, a little earlier than the rest of us. Support Workers, Kelly Forrest and Kerry Williams came up with the idea to have a 'Christmas Day' earlier in the month as tenants were heading back to their families for the holidays.