We are thrilled to announce that the East Kent Mencap staff team achieved six finalist places and two awards at the Kent Care Awards 2023.  
Congratulations to our finalists:  
Emma Croucher for Workforce Development Award 
Fiona Wonford for Putting People First Award 
Karen Roberts for Supported Living Registered Manager 
Lauren Kay for Frontline Leader Award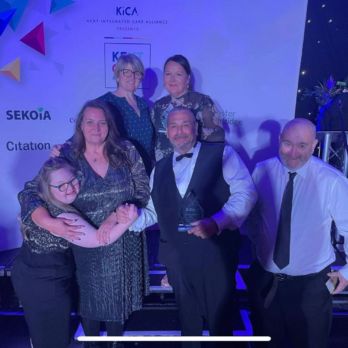 Congratulations to our winners: 
Lea Johnson for the Apprenticeship Award in recognition of her ability to effectively transform her acquired knowledge, skills, and behaviours into effective work-based practice.  
Alison Fengas, Business Manager, said: "The apprenticeship offered quite a steep learning curve, but it is very clear that Lea seized the opportunity to improve efficiencies and expertise in Human Resources for the benefit of East Kent Mencap and the people who we support."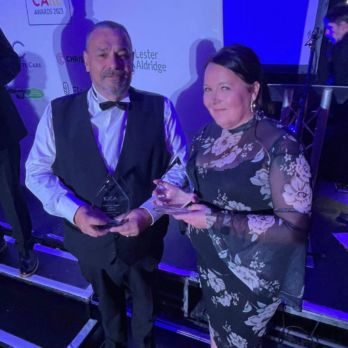 Steve Harris for Supported Living Champion Award impressed the judges with his dedication to providing person centred support.  
Emma Croucher, Thanet SIS Manager, said: "Steve has taken time to ensure that each member's needs are considered, and he has implemented different ways of working to improve each person's independence skills and has given greater input into their support."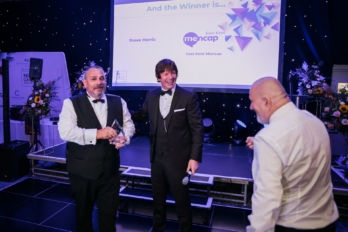 Louise Faulkner, Chief Operating Officerat KiCA, said: "KiCA were delighted to host the 8th Kent Care Awards. What a fantastic evening of celebrating and recognising the amazing work of our Kent and Medway Adult Social Care providers. The sector has and continues to face significant challenges but the sheer dedication and tireless efforts of our frontline workers shone through. With a record number of nominations, the judges faced a tough task of choosing the winners. Congratulations to all our finalists and winners."  
Paul, Kathy, Lucy, and Rosie, all who use East Kent Mencap services, attended the award ceremony on Friday 22nd September at the Mercure Great Danes Hotel, together with Emma Croucher, Fiona Wonford, Lea Johnson, Steve Harris and East Kent Mencap Directors, Amy Rutland and Michael Roberts.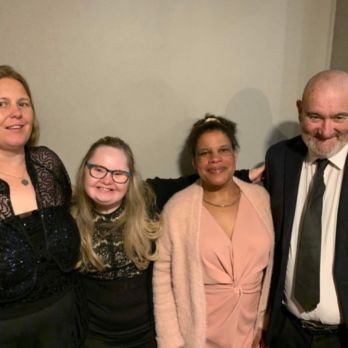 Rosie said: "I was thrilled to be asked to attend. I loved dressing up for the event. I enjoyed the food and had a really nice evening." 
Kathy said: "I had a wonderful evening. It was lovely to meet the East Kent Mencap Directors and other finalists from East Kent Mencap. I was proud to attend, to be a part of it and celebrate all our wonderful staff and say congratulations to all the finalists and the winners." 
Our amazing team does a fantastic job supporting people with a learning disability and these awards are an excellent way to recognise their dedication, commitment, and hard work. 
Please join us in congratulating Emma, Fiona, Karen, Lauren, Lea, and Steve.