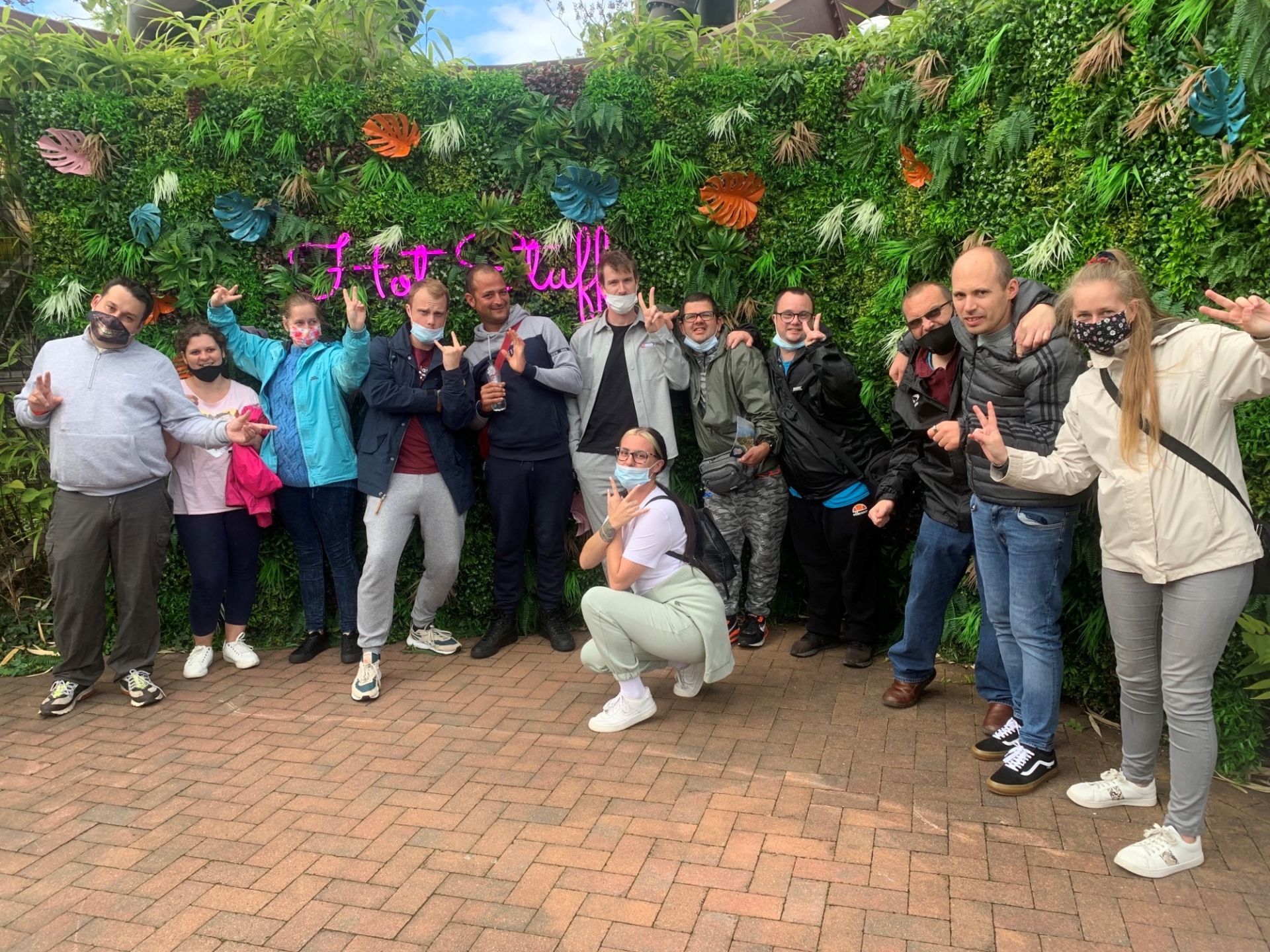 East Kent Mencap relies on the support of people like you. With your help, we can enable people with a learning disability to achieve the things they want out of life.
During the pandemic, we've had to put all our fundraising events on hold, which means your support in other ways is even more important.
There are a number of ways you can still support our cause. Here are some frequently asked questions to guide you:
Can I donate to East Kent Mencap right now?
Yes, click here to donate safely and securely via our website and make a difference.
Can I make a donation in cash/cheque?
Yes, cheques can be sent via the address below and our main office in Meeting Street in Ramsgate is still open if you want to make a cash donation in person. Please call 01843 808 964 first to make an arrangement.
Can I donate an item?
Yes, raffle, auction and re-sell items. To make a donation, you can visit our main office in Ramsgate. Please call 01843 808 964 first to make an arrangement.
Can I donate to a specific cause?
Yes, if you wanted to support a specific area, club or project, we can arrange that.
Do you claim Gift Aid on donations?
Yes, if you are a UK taxpayer, the value of your gift can be increased by 25% under the Gift Aid scheme at no extra cost to you. This means that if you donate £10.00 this could be worth an extra £2.50 to us, and it doesn't cost you a penny.
Can I donate my time to East Kent Mencap?
Yes, we are always in need volunteer support. For more information about volunteering, click here.
Can my business have a collection tin?
Yes, you can either pick up a tin from our office or we can drop one off at your business premises. For more information about corporate support, click here.
Can I speak to the Fundraising Team?
Yes, we always like to hear about people's ideas. You can contact us via email, or call 01843 808 964.
East Kent Mencap, although affiliated to National Mencap is independently registered, governed and self-financed. We ask that donations of any kind be fully marked 'East Kent Mencap' to avoid any confusion. East Kent Mencap's Charity Number is 1188118.