Fundraising Ideas
Need fundraising inspiration? Read our A to Z guide for a list of ways you could raise money for people with a learning disability.  
A – Abseil – Take the plunge and fundraise by abseiling down a building.
B – Barbecue – An event that proves popular in the summer, cook up plenty of hot dogs and veggie burgers.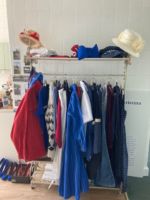 C – Clothes Swap – Out with the old and in with the new! Donate a bag of your unwanted garments and take home someone else's – It's like getting an entire new wardrobe! You could charge for entry to the event.
D – Disco – Choose a theme, from fancy dress to 80's night and start selling tickets.
E – Everyclick – Search the web to raise money at no extra cost to yourself, you can also use Give as you Live to raise funds every time you shop online.
F – Face painting – From terrifying tigers to beautiful butterflies, transform people into anything of their choosing.

G – Giving Tuesday – A day of global giving, organise an event to celebrate doing good things for charity.
H – Head Shave – If you know anyone brave enough, this is the ultimate sacrifice – all in the name of charity!
I – Ice cream sale – Another event for the summer, you'll raise plenty on a hot day handing out ice creams for a fee.
J – Jumble sale – People are always looking to clear their cupboards, all you have to do is ask. Request any unwanted items and label up how much each item will cost.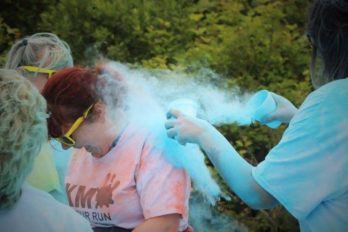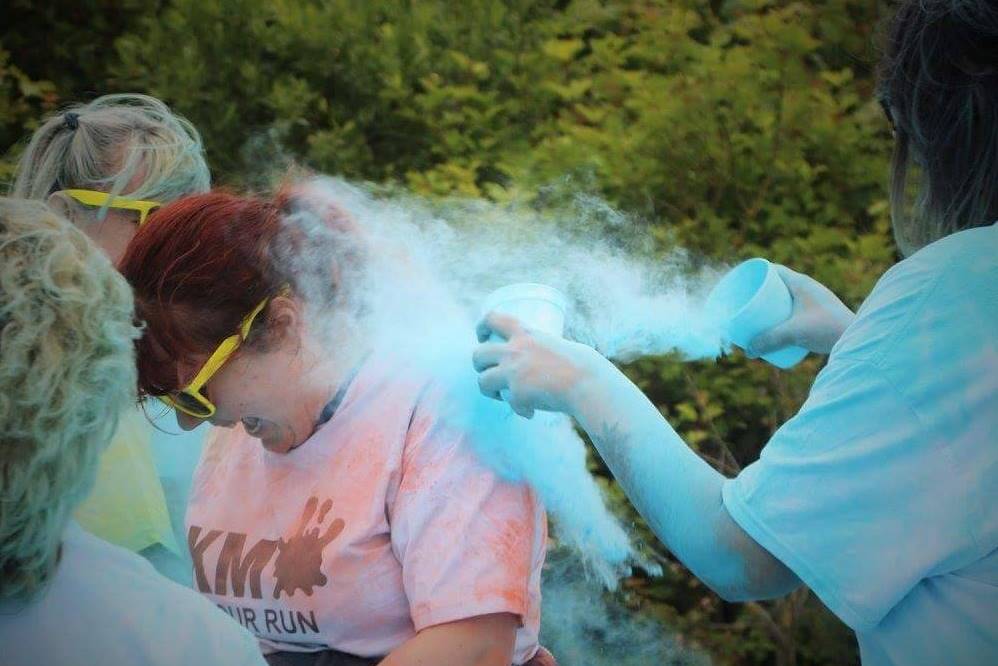 K – KM Charity Events – From fire walking to colour running, the KM Charity Team organise sponsored activities for you to raise money to your chosen charity. All you need to do is sign up at www.kmcharityteam.co.uk/challenge
L – Leg Wax – Find someone prepared to have their hairy legs waxed, the hairier the better!
M – Murder Mystery Evening – Create an elaborate story with plenty of clues and sell tickets for a night your guests won't forget!
N – Non-Uniform Days – Whether it's at work or school, everyone donates £1 to wear non uniform for the day.
O – Outdoor movie showing – If you've got the right equipment this could be a winner. Whether it's on picnic blankets in the summer, or a drive-in, pick a film and watch the tickets sell out.
P – Penalty shoot-out competition – Strap on your boots and invite people to compete for a top prize.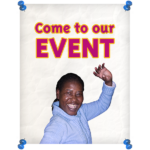 Q – Quiz Night – Host your own or team up with a local venue. All you need are a list of mind boggling questions paired with a quiz master and this night is sure to be a hit!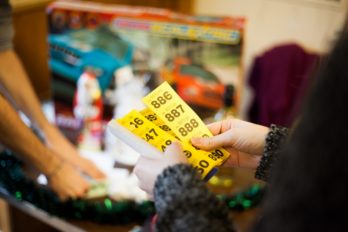 R – Raffles – A classic fundraising activity, request donations for prizes and watch the tickets sell themselves.
S  – Sponsored events – From bike rides to dog walks, knitting, to swims. People will sponsor you to do a whole array of things, even stay silent!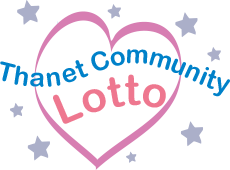 T – Thanet Community Lotto – Sign up online and get playing to be in with a chance of winning £25,000! Don't forget to spread the word to help raise more for your chosen charity.
U – Unwanted gifts – Did you know that charities could use your unwanted gifts to raise vital funds? From perfume sets to food hampers, your donation transforms into a raffle prize that someone else might love.
V – Variety show – Get selling tickets to the best performance of the year! An all singing, all dancing show to remember.
W – Walk – Round the playground, park, cul de sac or even the local hall. Map the route, organise your participants and collect the entry fees.
X – XBOX Tournament – We all know how competitive gamers get, watch them put their money where their mouths are in a high stakes gaming tournament to win the ultimate title.
Y – Yacht Race – Create the most elaborate paper yachts, head down to your nearest lake or river, and whoever crosses the line first, wins!
Z – Zombies VS Humans – See how long people can survive the virus outbreak! Zombies VS Humans transforms the well-known game of 'tag' as we know it.
Ready to plan your own event? Take a look through our fundraising resources to help you organise the big day. From helpful tips to downloadable sponsor forms – you'll find everything you need to make your event a success!