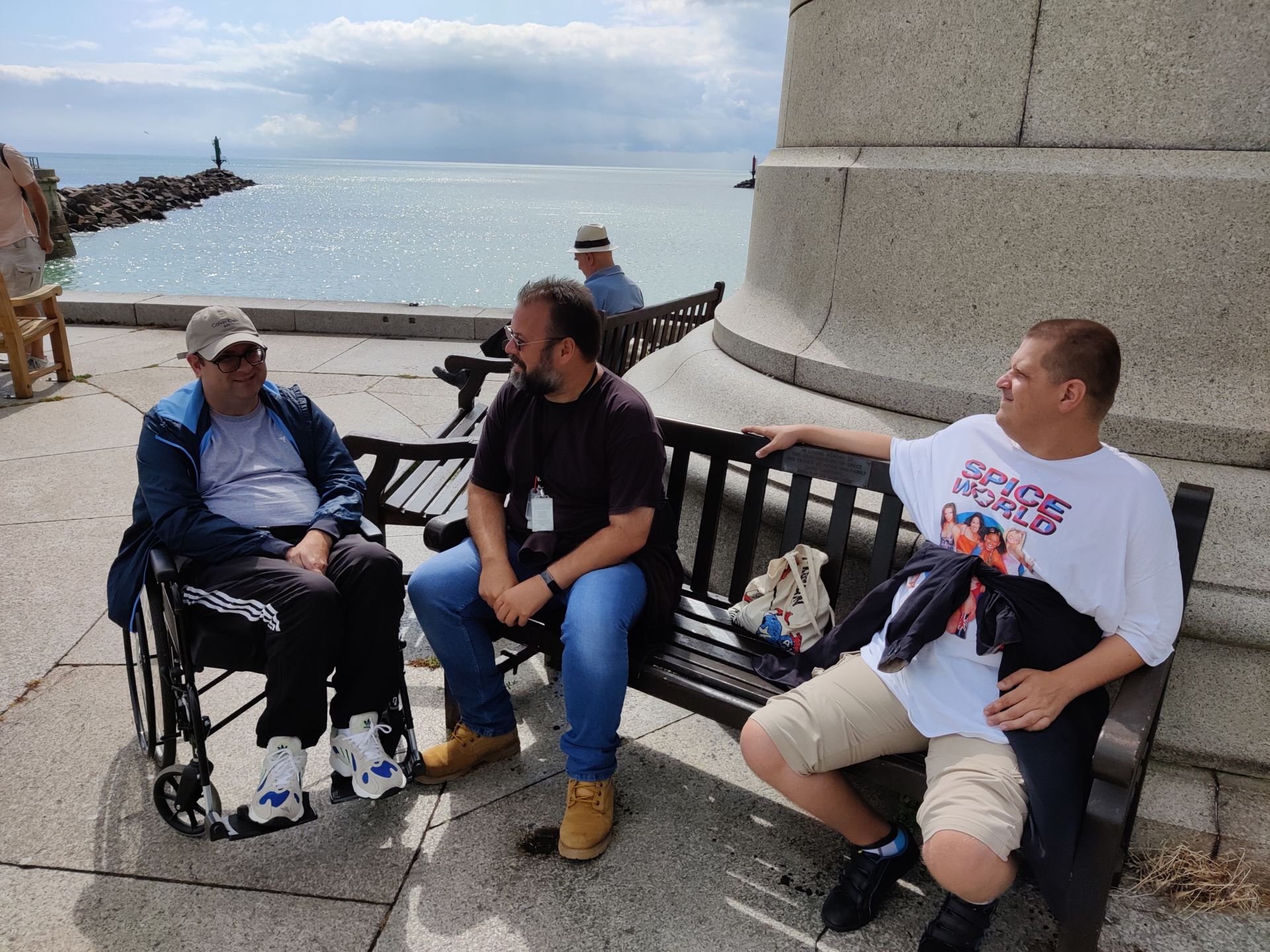 We enable and empower adults and children with a learning disability to achieve the things they want out of life through choice, support and opportunity. We promote the independence of people with a learning disability as much as possible, as well as advocate for people with a learning disability to feel valued and included within their local communities.
Our services take a person-centred approach. This means focusing on the individual to enrich and develop their independent life, building confidence and having fun along the way. 
Here are the services we offer below:
■ Housing: We offer supported and independent living accommodation throughout East Kent, encouraging independence.
■ Day Resources: We have Day Resources in Herne Bay, Margate, Ramsgate and Sheerness providing activities such as art, gardening and sport.
■ Children and youth: We run activities for children and young people, and provide support to parents and carers.
■ GOLD project - for those who receive little support: Our GOLD team run groups and provide support for people in Thanet who may not receive other support.
■ Community support: We provide support at home and in the community with socialising, cooking, housework, voluntary and paid work, holidays and more.
■ Social clubs: We run weekly and monthly social clubs for adults and children, encouraging them to meet new people and try new activities.
■ Complex needs: We have services for people with complex needs, and use verbal and non-verbal communication to support them to express their needs.
■ Domiciliary services: We provide support with personal care such as washing, dressing and toileting, ensuring dignity, privacy and choices are respected.
■ Carers support: We work with families and carers when preparing support plans, and signpost them to relevant information and services.
Contact us for more information on 01843 808964 or email: info@eastkentmencap.co.uk.