East Kent Mencap's Community Clear Up group, based at the Sheerness Hub, is stepping up their commitment to the environment with new community litter pick events. Driven by their concern about the impact of litter, the group aims to inspire change and raise awareness, and they are calling out for more volunteers.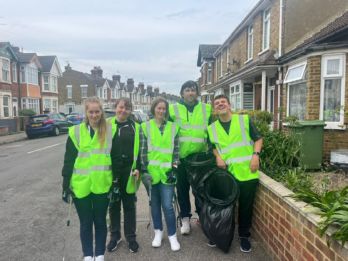 The Community Clear Up group is eager to make a difference and is targeting various areas in Sheerness each week, ranging from beaches to local parks. It is not only about picking up litter but also about encouraging community involvement, and they plan to invite residents to join in their efforts.
Sheerness Town Council has generously funded the group's request to invest in essential durable pickers, bag hoops, and branded high-visibility vests to raise greater awareness. The group has received equipment not only for themselves but also for the public during community litter picking events. Swale Borough Council is also providing bags and collecting the post-litter pick bags, all contributing to the group's success.
Lauren Kay, East Kent Mencap Manager of Housing, Community, and Hubs, Swale, said: "Led by the East Kent Mencap Community Clear Up group's passion for a cleaner environment, they are on a mission to create change in Sheerness. We are very grateful to the Sheerness Town Council and Swale Borough Council for their support. They already carry out regular litter picks during their session time and participated in the Keep Britain Tidy 'Great British Spring Clean'."
Emma, who attends East Kent Mencap in Sheerness, shared: "It is an exciting time for the East Kent Mencap Community Clear Up group."
Support Worker, Becky and the Community Clear Up group spoke with KMTV and Sheppey FM 92.2 about their passion for the environment and called out to the local community to join their weekly litter picks. It was a great experience to go to a live radio studio and speak to a TV presenter. Karen, Charlotte, Emma, Lewis, Mark, and Becky all did a fantastic job!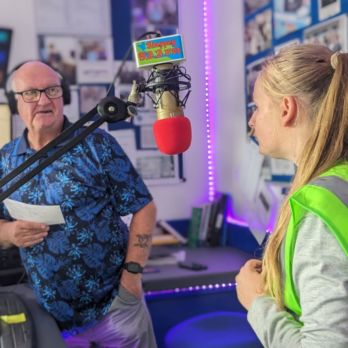 You can watch the KMTV Community Clear Up group interview from 20 minutes here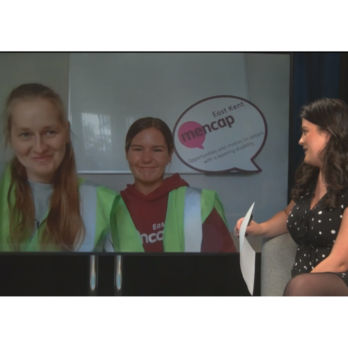 If you would like to get involved and support the East Kent Mencap Community Clear Up group in Sheerness, the litter-picking sessions are every Wednesday from 1pm to 3pm, please get in touch with Lauren Kay at lauren.kay@eastkentmencap.co.uk