The weekly sewing sessions at the Margate and Ramsgate Hub have been running for nearly a year. Senior Support Worker, Louise, and Amy, a passionate sewer who has attended the sessions from the start, talk to us about their latest sewing creations, getting to grips with the sewing machine, the treasure trove of The ScrapStore, and the generous donations from Fabrics By Penny.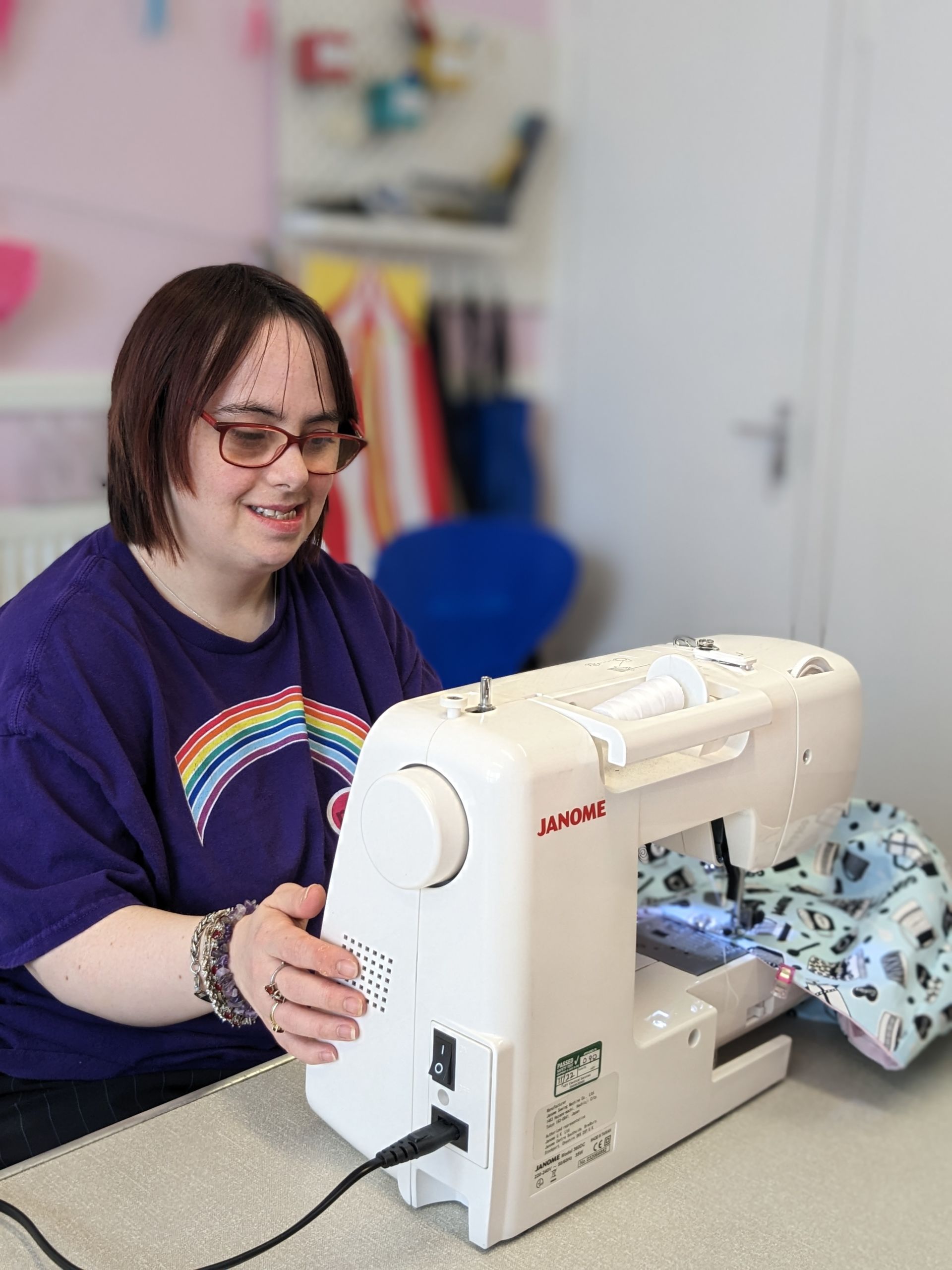 Amy comes from a family of sewers, she shared: "Both my Nan and my mum love to sew. I am following in their footsteps. In lockdown, my mum taught me how to sew. In the sewing session Louise taught me how to use the sewing machine. It was tricky to start with, but I really enjoy using it now." 
Amy has a sewing journal showcasing all her creations, from a pencil case to fingerless gloves. Her favourite is her 'Summer Petal Hat', which she custom made to fit her head perfectly.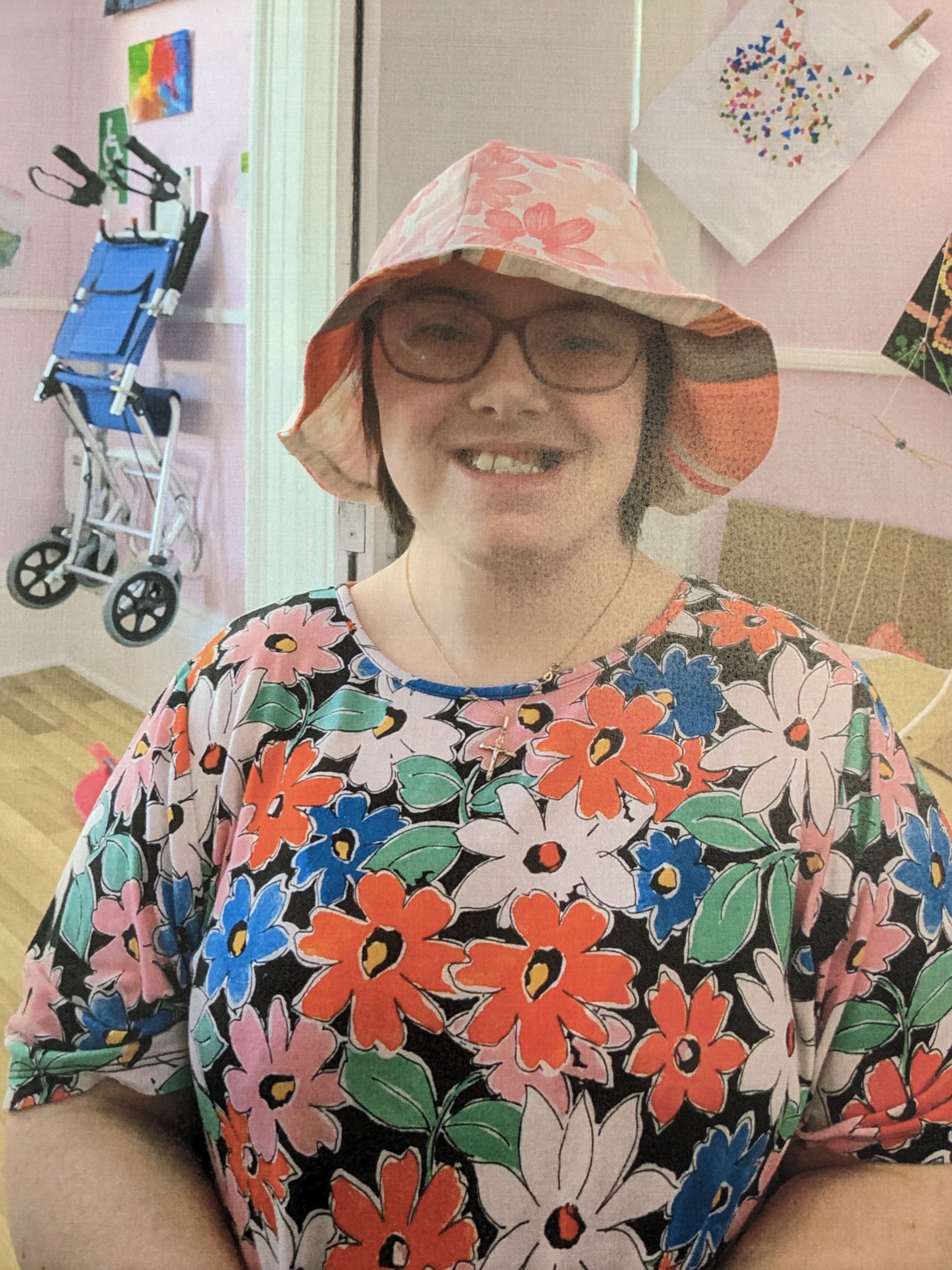 Louise said: "I am so proud of Amy and everything she has achieved in the sewing sessions. She has made some amazing things. At the start of the year, everyone mapped out what they wanted to create, using the selection of patterns we have available."  
The ScrapStore at East Kent Mencap, located in Ramsgate, is a gem for finding fabric, ribbons, buttons, and anything else crafty for the sewing group. It is now open again following a refresh and essential building work on the Foresters Hall listed building. The ScrapStore is run by volunteers and encourages people to reuse and recycle by donating unwanted craft products that are then sold to others to get creative. All money raised goes directly to East Kent Mencap. 
Louise also talked about the help and generosity of the Facebook sewing group, Fabrics By Penny: "Fabrics By Penny helped us source essential sewing equipment to get us started, this made all the difference. I'd like to thank Fabrics By Penny for all their amazing support."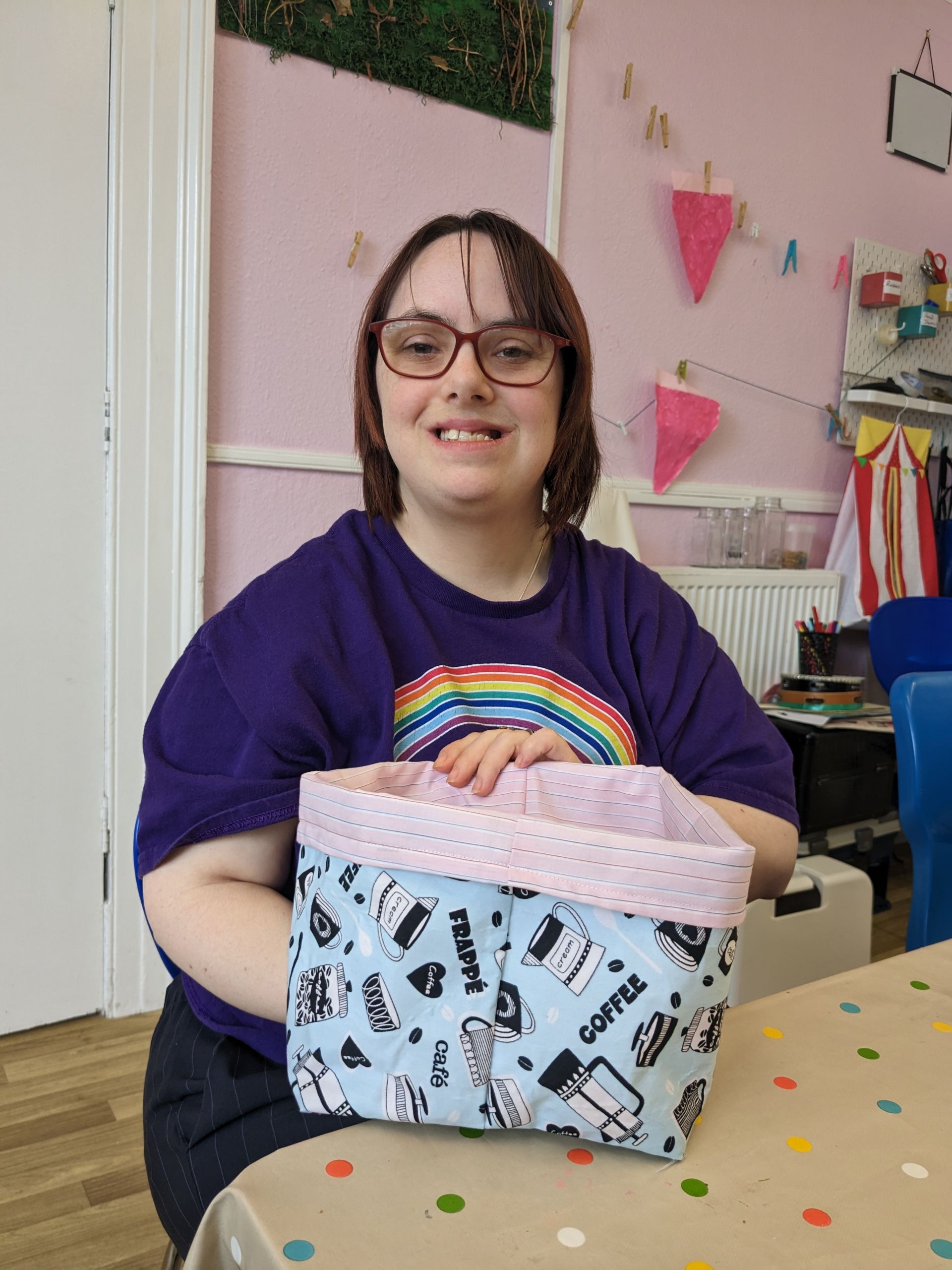 The sewing group has just completed making storage baskets. Amy explained that she would be giving her basket to her mum as a present.  
Louise shared what the group would be making next and the challenge they face with making clothes. "Next up we are making a tote bag. We have such lovely material that has so kindly been donated, we can't wait to get started. My dream is to make clothes with the group, however, getting free sewing pdf patterns is really hard." 
If you are able to help us with any pdf or digital sewing patterns, we would love to hear from you. Please email funds@eastkentmencap.co.uk. 
There are so many benefits of sewing beyond making the amazing crafty item, Louise said: "Sewing is very relaxing and therapeutic; our members really enjoy it." 
Amy said: "The sewing session is one of my favourites. I love crafts and learning new things." 
The ScrapStore is open every Wednesday and Thursday from 10am to 2pm, please pop along to get all your crafting essentials. We are in Foresters Hall, Meeting Street, Ramsgate, CT11 9RT.