As part of our 75th anniversary celebrations, we are interviewing people who have made an incredible contribution to the charity. Today we speak with artist, Elspeth Penfold, a Bolivian/Argentinian textile artist,  whose work involves weaving, painting, drawing, walking, and writing. She has been working with East Kent Mencap for the last six years and is passionate about the environment, sustainability, creativity, and learning together. 
Elspeth tells us about working with East Kent Mencap and why creativity is so important.
Read the interview by clicking on the link below: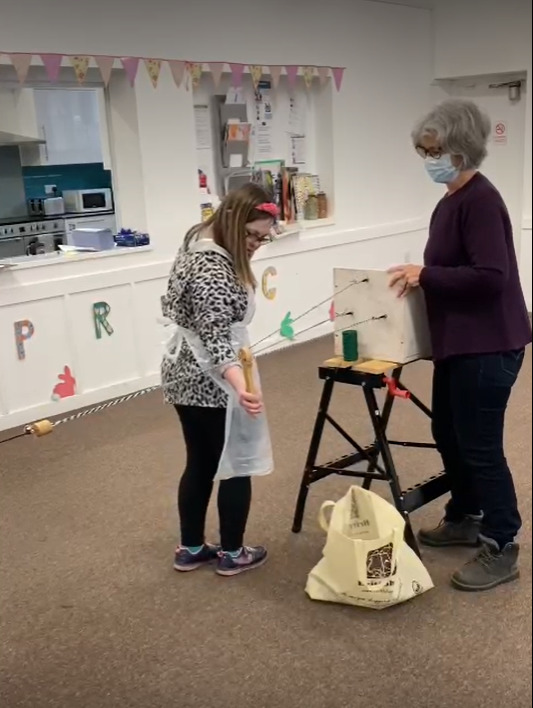 Lucy and Elspeth with the rope machine.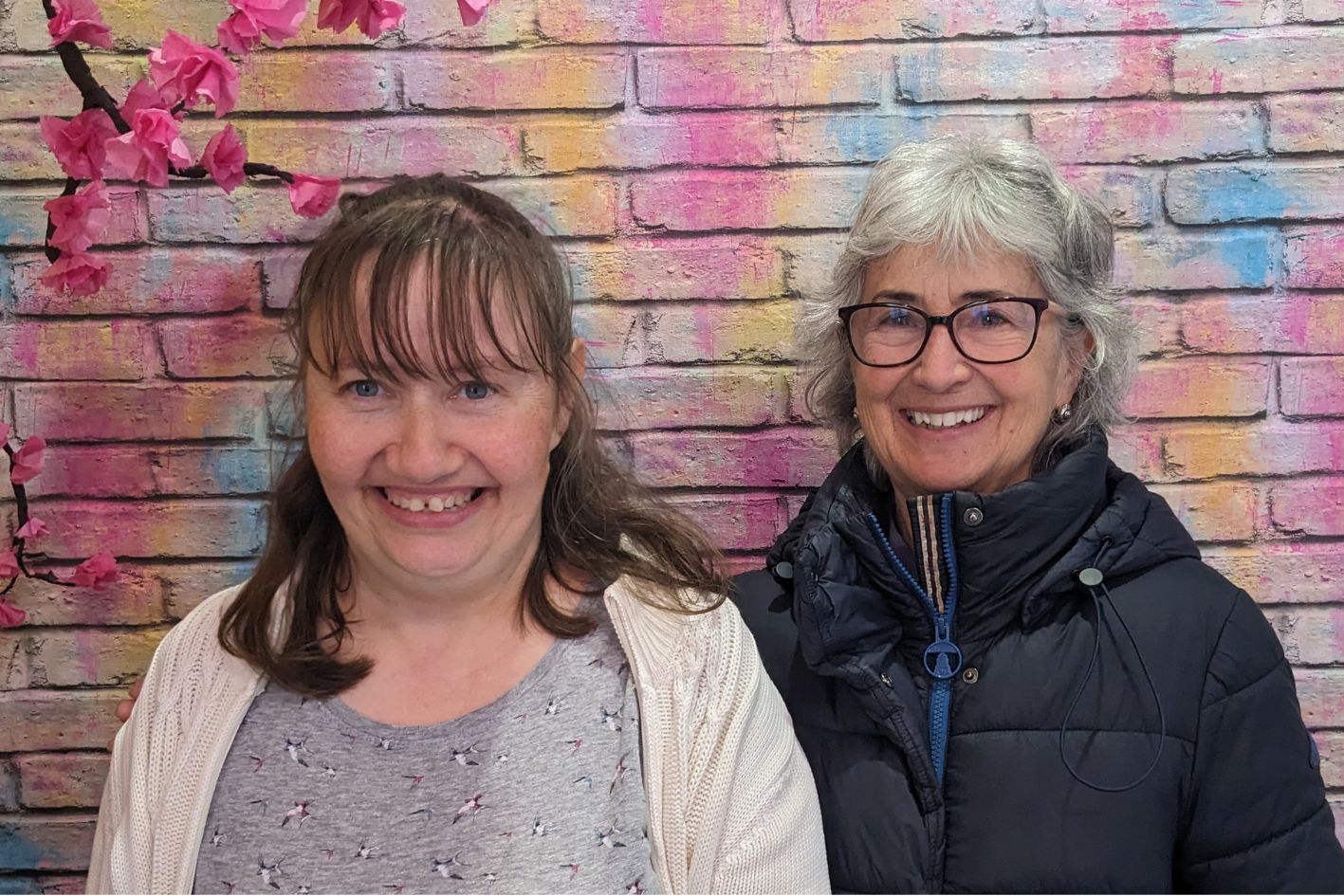 Tina and Elspeth at Herne Bay Hub in the craft room.