The 75th Anniversary East Kent Mencap Fun Day was hosted at the Ramsgate Hub on 3rd August 2023.  
With a turnout of 120+ people from the Sheppey, Herne Bay, and Thanet Hubs and housing, the event reunited old friends and created some great memories. 
A highlight of the day was the array of magical performances, with Stephen and Paul playing the keyboard, Swale Hub singing and signing, and Natalie and Vanessa's solo debuts.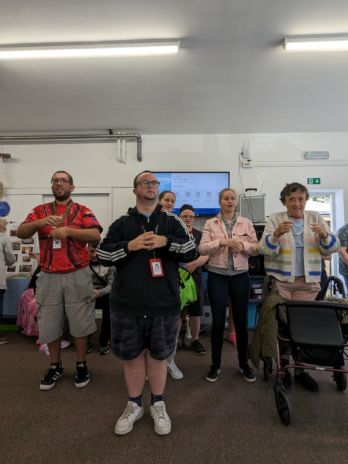 There were a variety of activities available for everyone to enjoy. Games such as Jenga, the GOLD craft collage, and a scavenger hunt all added to the excitement. Herne Bay artist, Elspeth Penfold bought along her loom for a hands-on creative activity, and a photobooth captured moments of the day.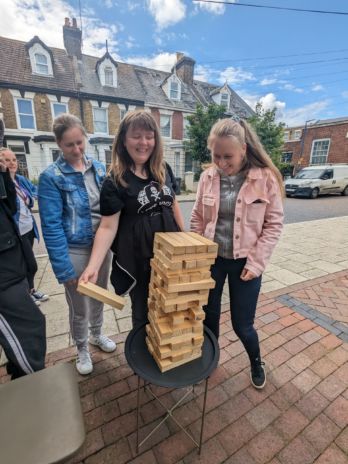 The Fun Day also served as a trip down memory lane, with an anniversary timeline chronicling the charity's 75-year journey and videos showcasing people's East Kent Mencap 'Magic Moments' and recent Hub events and activities.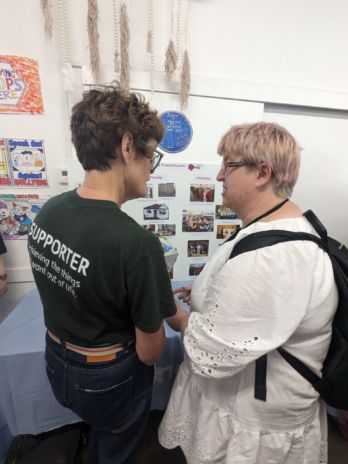 The burgers and hot dogs proved to be a popular lunch choice, and a visit from the ice cream van was well received. During lunch, a recording of the recent 'East Kent Mencap Goes Cruising' show was played; there was much joy and laughter in the room.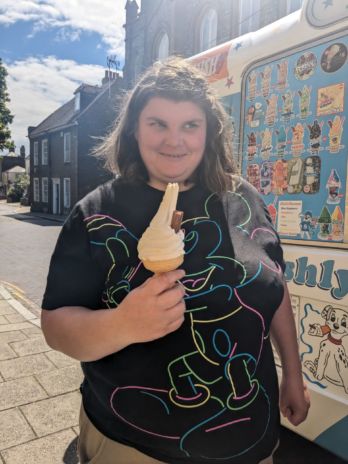 Many East Kent Mencap staff, old and new, attended the event, including CEO, Jason Gerlack who announced the lucky raffle ticket winners. We were very grateful to the volunteers from Kent County Council, who came along to help, support and experience the Fun Day.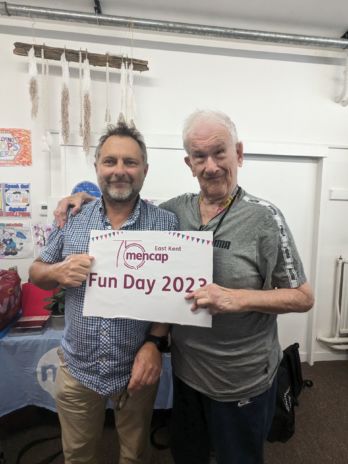 The 75th Anniversary Fun Day was an important shared celebration for East Kent Mencap, especially as one had not taken place for many years due to Covid. The memories created, the connections made, and the shared enjoyable experiences underscore East Kent Mencap's commitment to the people who use its services.