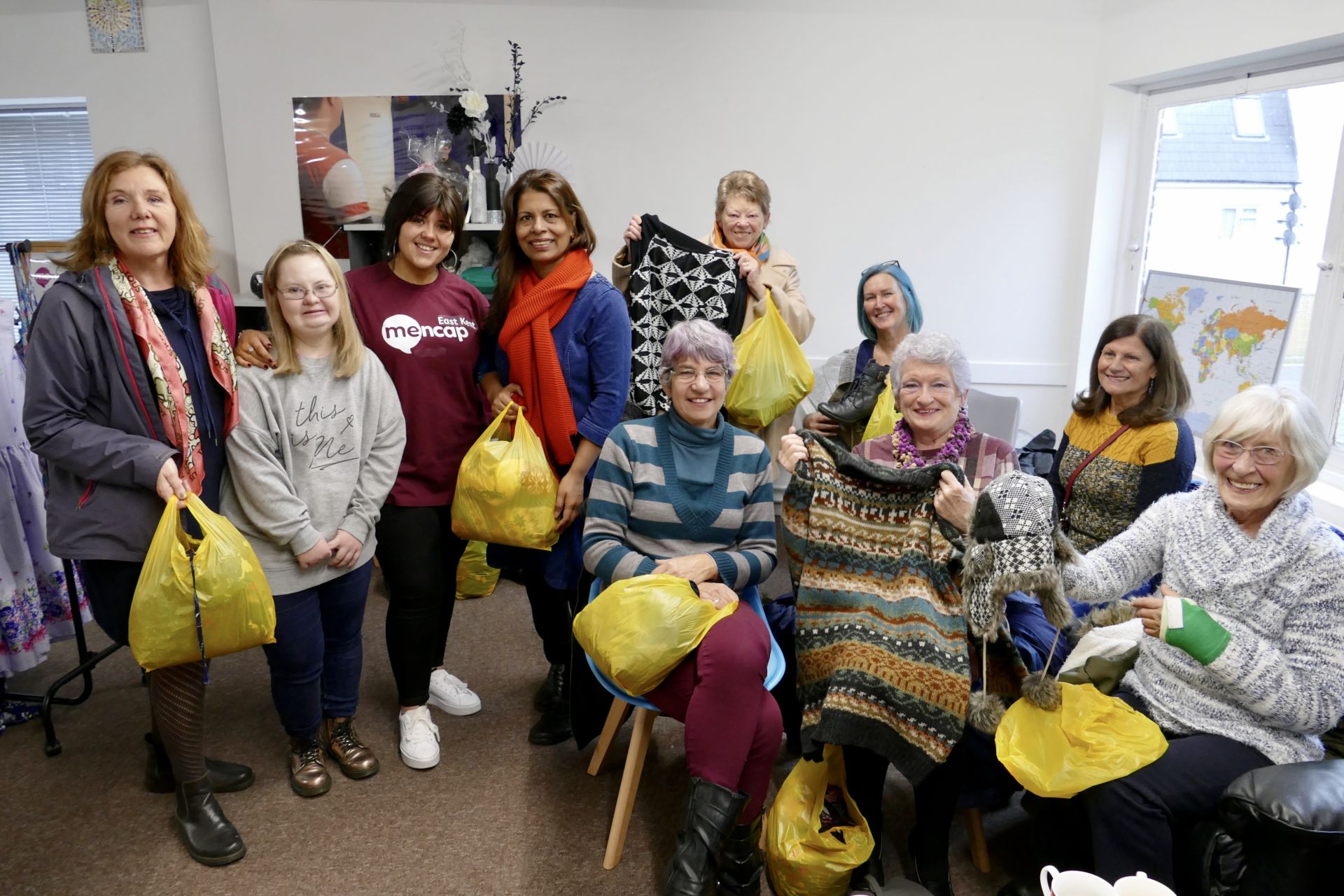 We would like to say a huge thank you to everyone who came to our Pre-Loved Clothes Fair on Saturday 25th January at our Ramsgate Day Resource in Meeting Street!
Over 50 bags of quality pre-loved clothes were donated in the weeks leading up to the fair, including designer items and brand new items still with tags on.
Eight volunteers including two members with a learning disability helped on the day.
The fair ran from 10am until midday and we raised an amazing £358.15, which will go towards finishing the brand new kitchen that is being installed at our Ramsgate Day Resource. This purpose-built kitchen will be for our members to use, to cook, learn and eat together.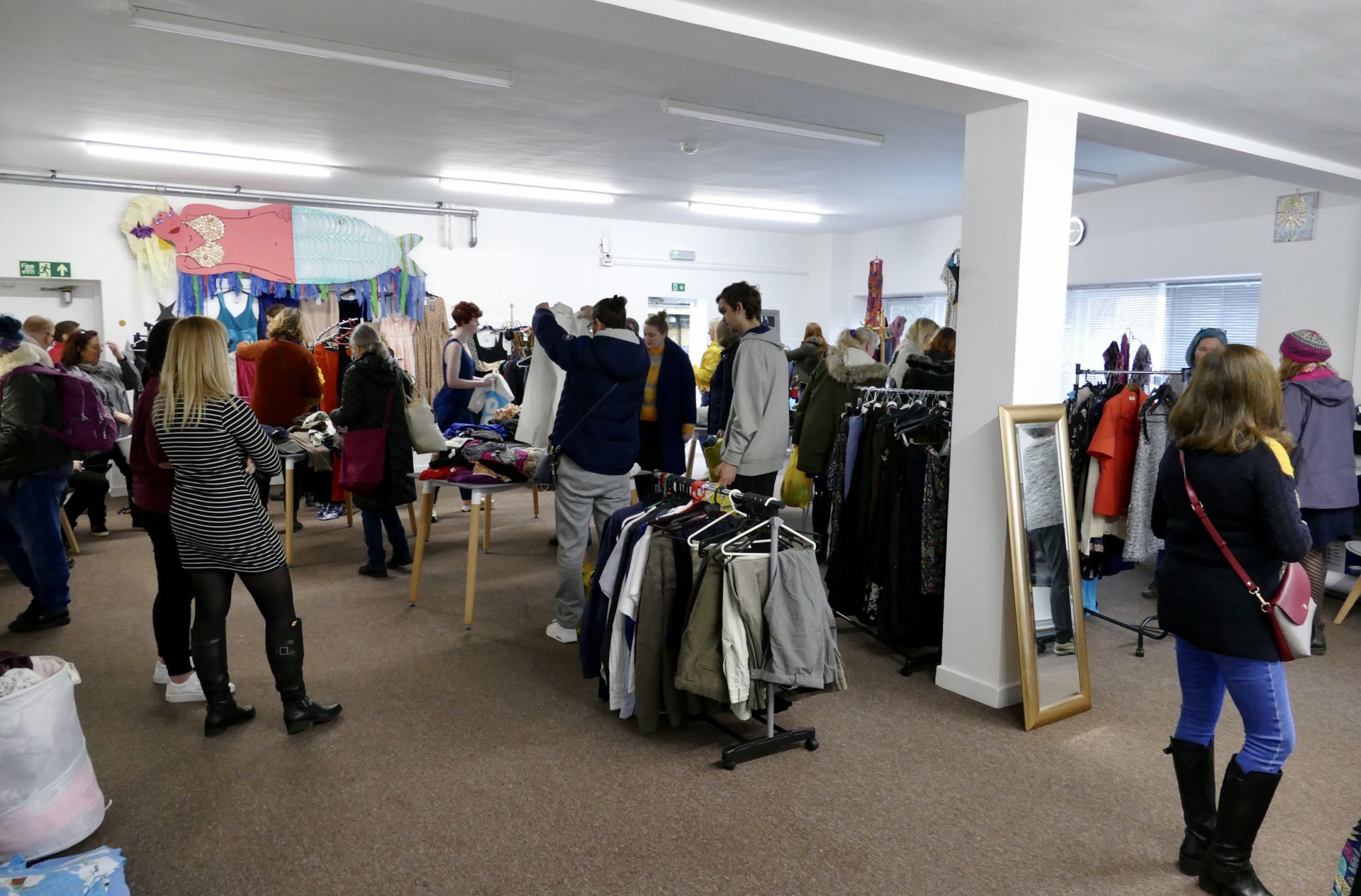 Over 40 people attended the fair, including members of the public who had never interacted with the charity before. We are always so thrilled when we are able to connect with new people, and there were so many good chats had and cups of tea drunk!
We were also thrilled to welcome regular supporter Councillor Raushan Ara, Mayor of Ramsgate. East Kent Mencap is one of the Mayor of Ramsgate's charities for Raushan's term, and we're so grateful for her support.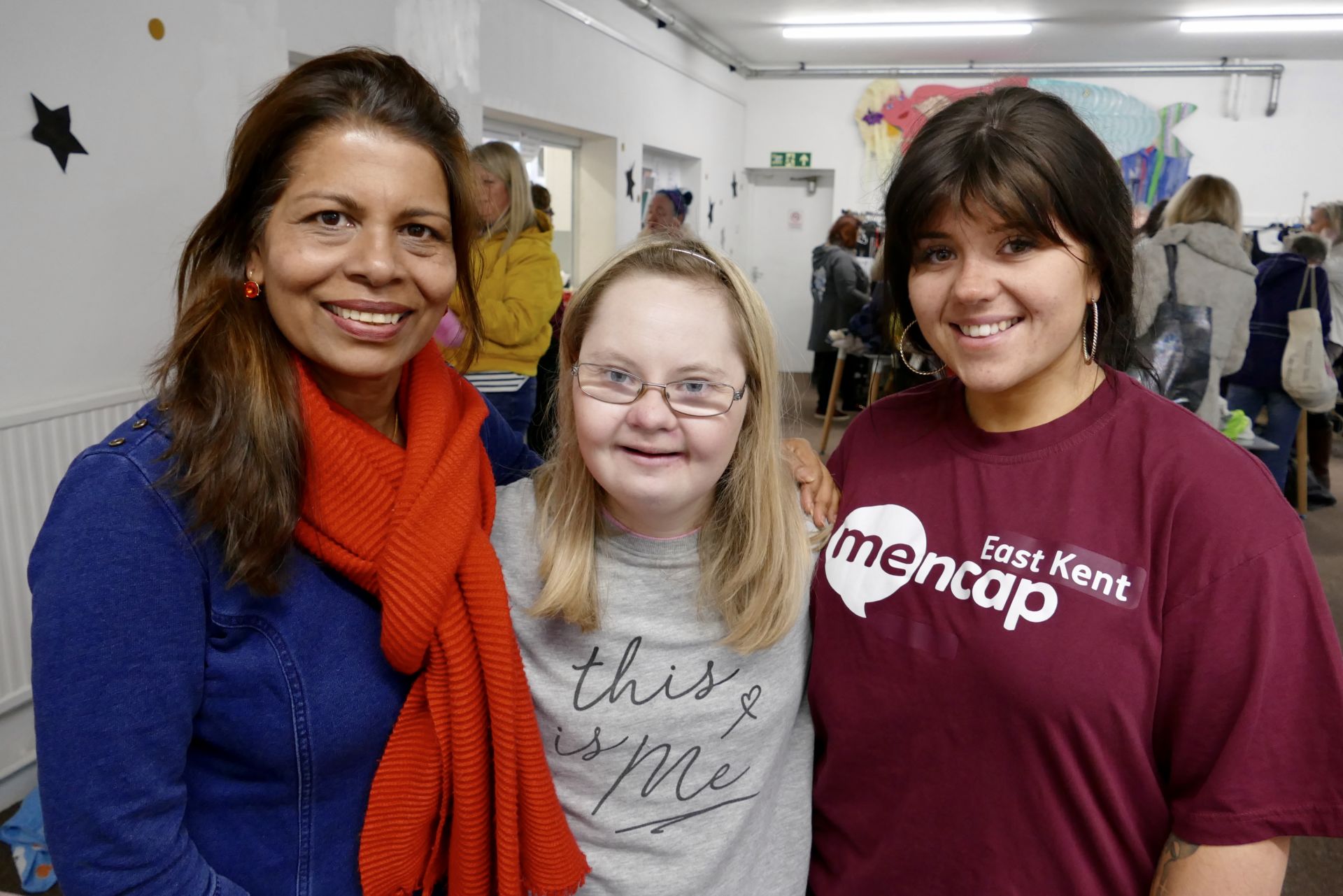 Our vision for our Ramsgate Day Resource is for it to be a community hub so that our members and the local community can come together, to promote positive thinking about learning disability and enrich the lives of our members.
Our next Pre-Loved Clothes Fair will be at our Herne Bay Day Resource on Saturday 2nd May – Pop that date in your diary!
Thank you again to everyone who donated, helped out and attended!