Learning Disability Week runs from 19th to 25th June and raises awareness about the amazing things people with a learning disability can achieve. To mark this important week we are proud to share news about GOLD (Getting On with Learning Difficulties) and Canterbury Christ Church University working together to assist nursing students with their training to improve experiences for patients with a learning disability.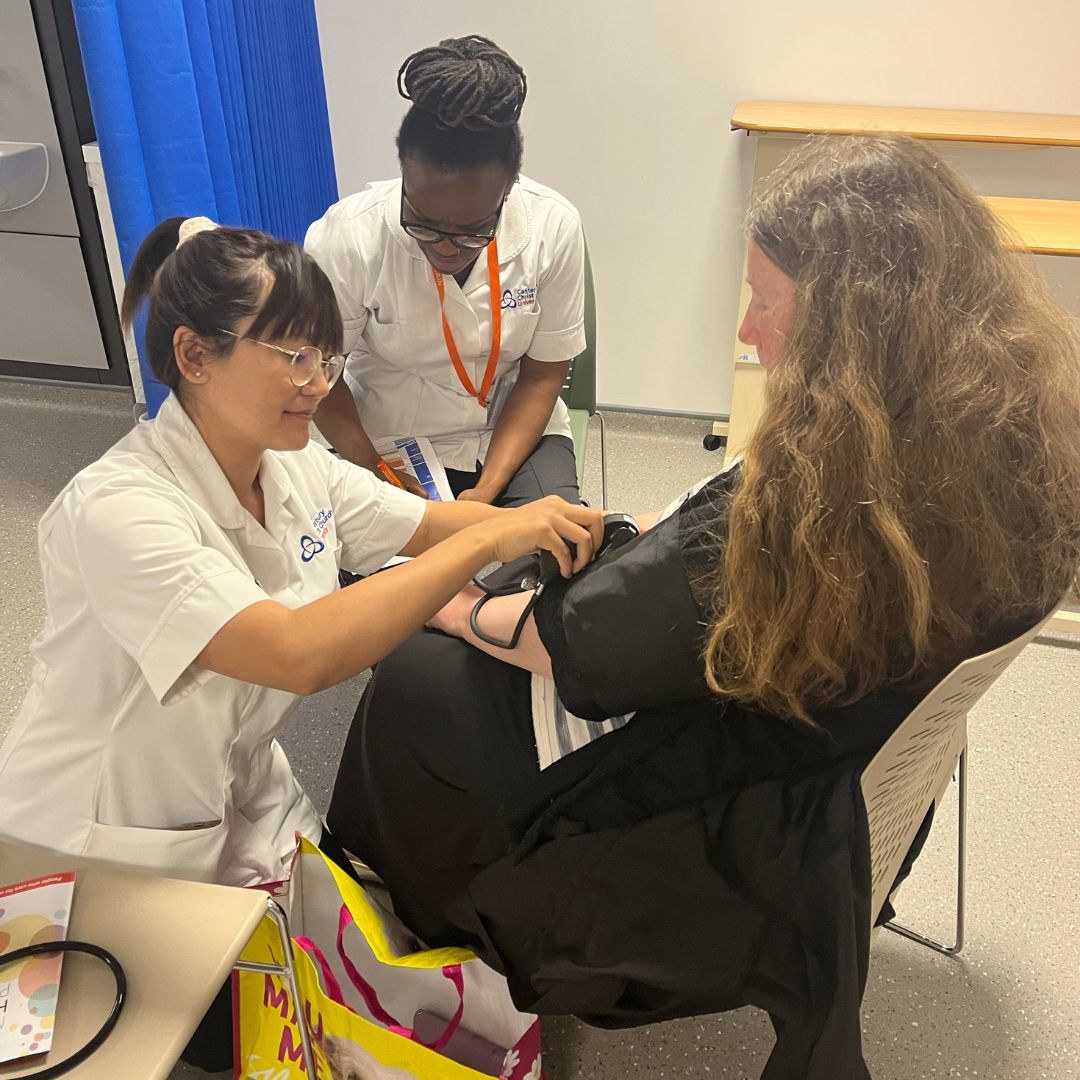 GOLD recently attended a hospital simulation training session at the University's Verena Holmes Building. Student nurses paired with individuals, initiated conversations, and undertook observations and assessments. This valuable opportunity provides adult and mental health nurses with a better understanding of how to communicate and assess people with a learning disability.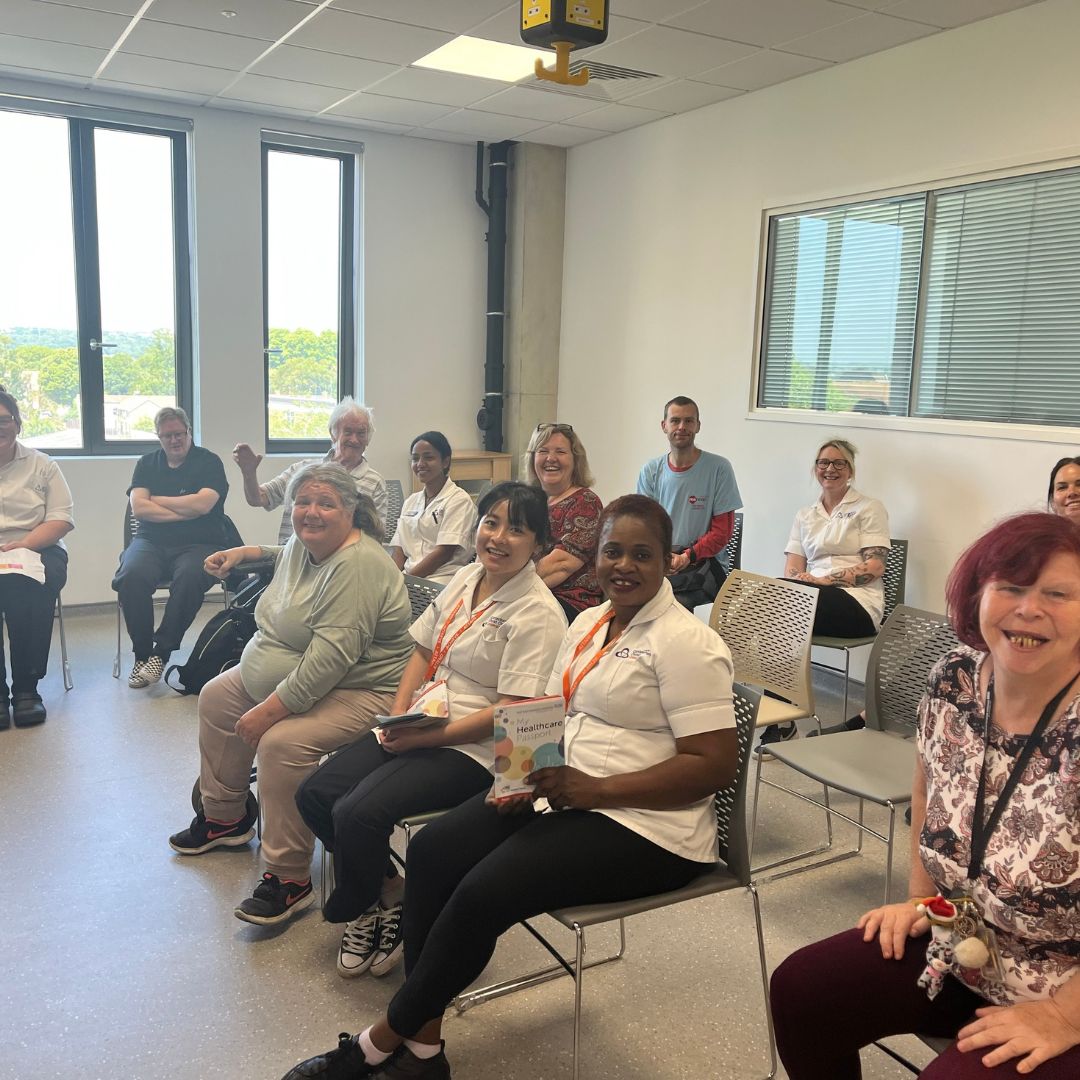 Ben, a member of GOLD, works with Canterbury Christ Church University as a Co-Teacher, and advises on improving teaching via the LOUD (Learning Observing Understanding Disability) training group.
Ben said: "I have been involved with this project for a few years now. I attend the simulation nurse training, so nurses can both learn and interact with a disabled person. They use the equipment to take our blood pressure, pulse, temperature, weight, and height."
Ben described the impact of the sessions: "Because of these interactions, nurses get to experience spending time with people with a learning disability. At the meetings, they listen to us and hear our goals. At first, I think the nurses might have been embarrassed or nervous, but after the training they are not, they are always very friendly and respectful."
Second-year Adult Nursing student Gaye-Ann talked on the importance of partnership working. "Learning how to care for patients who have learning disabilities is so important. I also have a general learning difficulty, so I understand. I find it easier communicating and being in an environment like this to talk and understand one another to meet the patients' needs."
Sam, a member of GOLD, attends the simulation sessions and shared her view: "I get a lot out of the project; it makes me very happy," she said. "I get to see other people with a learning disability and what it must be like for them when they access hospitals, like people who use a wheelchair. We also get a tasty lunch too!"
Vanessa, member of GOLD, enjoyed a recent training session at the University and said: "Danielle the student nurse was very approachable, and we had good conversations about her nursing training. We talked about the passport booklet, and I think she would be a really good learning disability nurse. I get a lot out of these hospital sessions and I really enjoy coming here."
Neil, a member of GOLD, added: "It's brilliant. I love the easy read information leaflets and minutes from the meetings. You get to tell the nurses what you think to help them."
Daniel Marsden, Senior Lecturer and Professional Lead in Learning Disabilities, drives this collaboration through regular LOUD meetings. He said: "These fantastic individuals help to train our nurses and inform them of ways to deliver their practice with confidence and inclusivity. Our nurses are extremely grateful for these opportunities."
Fiona Wonford, East Kent Mencap GOLD Delivery Manager, said: "I am very proud of everyone involved in this important partnership. The GOLD members are amazing ambassadors for East Kent Mencap and everyone makes a very valuable contribution to the student nurse' learning. This project continues our work to ensure that people with a learning disability are seen, valued, and listened to."
Listen to Ben talk more about his experience here.
Find out more about Canterbury Christ Church University here.